Handmade products are very rare nowadays. The quality and designs of handmade products are incomparable to machine-made products. There are lots of handmade things that people want to have for themselves and in their surroundings.
Click Here To Visit Saving Shepherd
The Saving Shepherd helps users to fulfill their desire by providing the coolest and premium quality handmade products. It is not a big platform with all the fancy stores all over the world. But, it is a small business led by a small family where the artwork is passed from the ancestors.
What Makes Saving Shepherd Unique From Other Brands?
One of the most unique and attractive things about the platform is that it covers products related to categories like home, outdoor, lighting, children playing tools & Toys, furniture, leather products, amish wheels, pet products, health herbals, bath & body, barn quilts, farm market and more.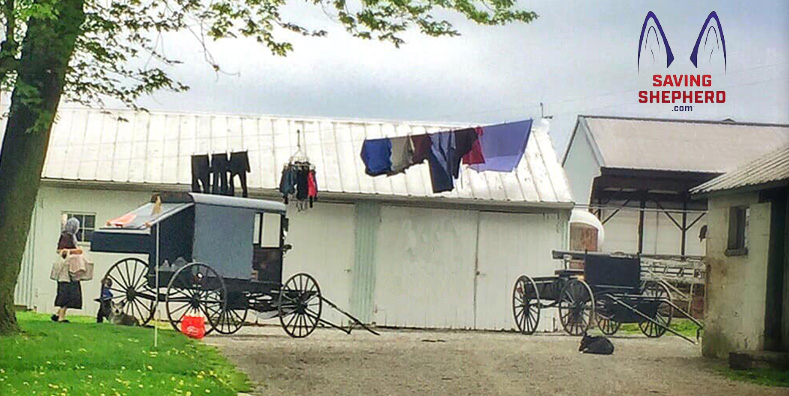 All the products are entirely natural and handmade by the most experienced artisans. Shoppers can enhance the look of the interior and exterior of their homes. The platform offers kids real-time mini kitchen furniture for playing, mini scooters, and more. Every product on the website is handcrafted and concentrated on every single small detail of the finest art form.
The Products & Pricings Of Saving Shepherd
Let's go category-wise to know the products and their pricing. The categories are:
Outdoor Living
There is a total of 304 products in the outdoor living category. The products are bird feeders, birdhouses, chairs with tables, backyard mosquito control, windmill, footrests, clothespins, wall lights, and many more. The price of these products ranges from $46.97 to $1499.97. Users can get These amazing products at affordable prices.
Children
The category contains the products like wooden airplane toys, baby doll swinging cradles, train toys, trucks, small chairs, boat pull toys, block rollers, and much more. All these products' pricing ranges from $32.99 to $799.99. Every parent can gift these amazing handmade wooden toys to their children to play with and have fun.
Furniture
All the furniture is crafted using the finest quality materials. This category contains a total of 61 products. It offers the products like drying racks, steamer trunks, storage dresser hutch, lancaster, storage towel bars, chairs, tables, computer desks, tv consoles, and many more. The pricing of these products ranges from $12.99 to $1954.
Leather Products
Everyone loves to wear leather products and wants to add more and more to their wardrobe. The products available are belts, bags & purses, bracelets, wallets, bi-folds, phone cases, door chimes, and hats. The prices of these products range from $8.97 to $1045.97.
There are many other major and important categories like pets, herbal health, and much more. These categories contain some of the finest products for pets, healthy products from various herbs, and more.
Conclusion
Saving Shepherd is one of the finest online platforms that offer quality products to users. All the products are handmade by super-experienced craftsmen. One can make their surroundings look better and awesome with the best quality handmade products. The pricing is pretty affordable to own some of the products for yourselves.