Everyone wants a nice collection of clothes in their wardrobe. For some people, it is a dream to have a beautiful collection of dresses, from formal to latest-fashioned clothes.
Click Here To Visit Cutedressy
For those who like formal dresses for different occasions, Cutedressy is one of the best options. It was formed in 2017, and the founders like formal dress fashion for different occasions. The brand offers all formal dress lovers the finest and premium quality dresses.
What Makes Cutedresssy Unique From Others?
The platform is known for its formal dresses and never disappoints in providing the best formal dresses to shoppers. All the casual wear dresses are handmade. It is 15 members of well experienced and expert team creating the best casual outfits.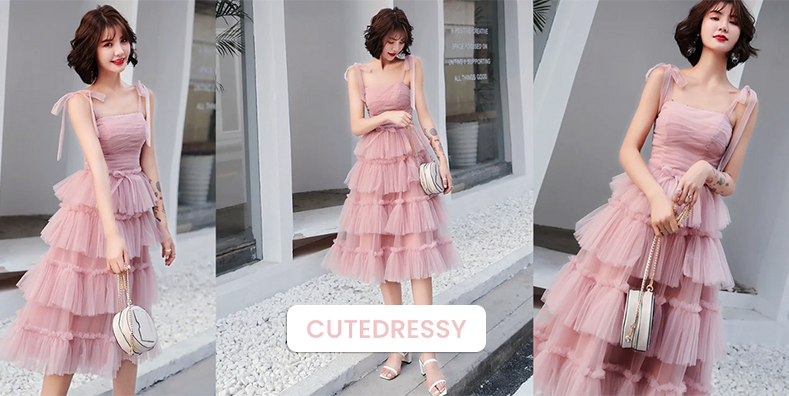 Here shoppers can find outfits for occasions like prom, parties, evenings, quinceanera, and weddings. The brand also offers casual dresses for women, like summer dresses. Some dresses are available in stock, and some other dresses need to be manufactured after the order of shoppers.
The Products & Pricing Of Cutedressy
Prom Dresses
The Prom Dresses section contains various categories of prom dresses. The categories are long prom dresses, short prom dresses, two-piece prom dresses, wine-red prom dresses, blue prom dresses, and more. These beautifully designed and crafted dresses make the shopper's day even more special. The prices are most reasonable for awesome dresses, ranging from $145 to $259.
Homecoming Dresses
The platform offers some of the finest homecoming dresses. These dresses can enhance your look during the occasion. There are 1289 homecoming dresses available, and the shoppers can choose one for their great occasion. The pricing of the dresses ranges from $59 to $165.
Quinceanera Dresses
Quinceanera dresses can be worn as evening dresses. These traditional and elegant ball gown dresses make the wearer look outstanding. The shoppers can browse 210 dresses and get one. The pricing of the dresses ranges from $175 to $289.
Wedding Party Dresses
The shoppers can browse 2330 amazing dresses with unique designs for wedding parties. There are multiple wedding party dresses available such as simple wedding dresses, bridesmaid dresses, multiway dresses, and flower girl dresses.
Along with these special occasion dresses, the shoppers buy the normal ones at affordable prices.
Conclusion
Cutedressy is an online platform that offers the best quality casual dresses for special occasions. It is a team of 15 members with great experience in quality dress-making. All casual dresses are handmade. Some of the products are in stock, and other dresses must be ordered to manufacture dresses and sent to the user's location.