Do you want a Satisfying High-Technology Location Tracker? Then you should select iTraq. iTraq provides the most satisfying Location trackers to track the things that are very important for you.
Click Here To Visit iTraq
iTraq offers iTraq Nano location tracker and subscription plans with Cutting edge technology that has features such as GPS, Bluetooth, WiFi, and Cellular. You can locate the people and valuable things you love the most. This device works both inside buildings and outdoors. Gift yourself or your loved ones with peace of mind that your loved ones are safe and secure with a personal tracker. You can use it for luggage tracking and pet tracking. Track your vehicle easily if stolen and report its location. In this article, you will get significant info about the product, services, and prices.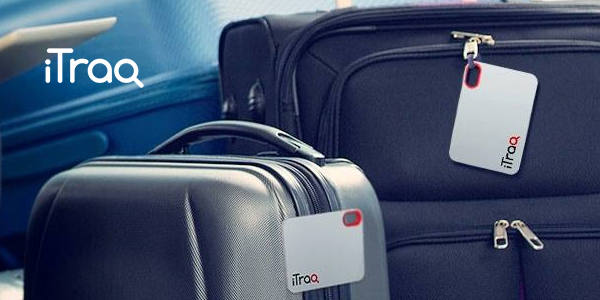 Why iTraq?
iTraq has featured in popular platforms such as CNN, Yahoo finance, Popsugar, and Indiegogo. This company provides a facility to return the product within 21 days of product purchase. Sign up with them through the email address and get special offers, updates, and more.
Products Of iTraq
iTraq provides iTraq Nano Location Finding devices and accessories. Such as,
iTraq Nano – This device is a very effective location tracking device that can track things globally. It offers location information whenever and whatever is required. With one charge, it provides four months of battery life. It is water and dust-resistant. It is a tracking device for a person.
iTraq Butterfly Test Kit – It includes iTraq Butterfly device and an additional battery case. iTraq Butterfly is a small, powerful, and low-cost tracking solution. It is made to track all the shipments and high-value assets. It is a perfect selection for business users. It is IEC Compliant and approved for air travel.
iTraq Unlimited Reporting Plan – The Plan will be valid for 1 year from the date of getting activated. It works with all iTraq devices. This unlimited plan must be activated before using any iTraq device. The plan is non-refundable.
iTraq Nano Silicon Case – This case holds the iTraq Nanodevice to protect it from water and dust. It is available in different colors.
iTraq Nano Wireless Charger – Wireless chargers are a 3-coil charger and QI-Compatible. You can charge most of the smartphones that have wireless charging capabilities.
Pricing Of iTraq
iTraq Nano device is priced at $129, starting at $32.25 per month, and check for the other products and accessories. The iTraq Unlimited tracking 1-year plan is priced at $79, starting at $19.75 per month.
Conclusion
iTraq manufactures the best location trackers that can be used to track the location of people, vehicles, and pets. It works as, firstly get iTraq nano including subscription plan, Download & Activate the app and Track your loved ones, luggage, pets, and vehicles. This device provides accurate reporting and global coverage The customer can also buy the accessories that are needed for the tracking devices. Check out the iTraq reviews before buying the device and accessories.