Are you willing to buy beautiful Tea Sets? Then you should go for Roses and Teacups. Roses and Teacups has a wide collection of teacups, spoons, Teapots, Tea sets, and more.
Roses and TeaCups products enhance the beauty of your home tea party. This platform's products have the tea and roses theme, victorian images, and further styles. The Teacup favors start with a full-size porcelain teacup and saucer. You can choose from many teacup patterns and ribbon options. The teaspoons come in a delicate size offered in gold plate, silver plate, and stainless steel with the handles of teacups, teapots, and roses. This Roses and TeaCups website review takes you through the details of their products and pricing.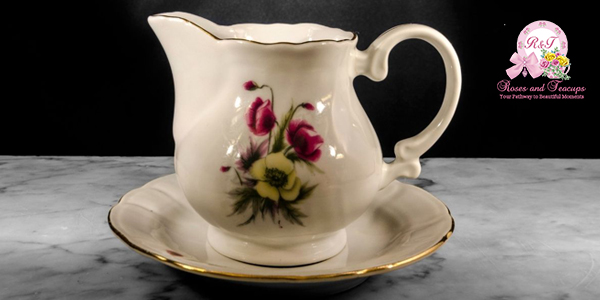 Uniqueness Of Roses and TeaCups
Roses and TeaCups products are made in the USA by women and families in cottage industries and small businesses. This company offers the facility of Shop Now and Pay later through after pay. You can pay for it in four interest-free equal installments. Here you can shop for beautiful Roses and TeaCups jewelry such as Earrings, Necklaces, Bracelets, and more. This website has almost 25 patterns to choose from on the Discounts Teacups page. Shop for the Old time sachet ornaments. In order to get discounts, you can use Roses and Teacups Discount codes.
Products and Pricing Of Roses and TeaCups
Roses and TeaCups provides a large collection of Teacups, Teapots, Teaboxes, Tea Sets such as Spicy Winterberry Tea Cup Tea box favor at $8.99, Lemon Tea Accent Pillow starting at $14.99, White teacup gift boxes with white crinkle paper starting at $8.99, Assorted Rose bulk Porcelain 6 teacups and 6 saucers at a discount rate of $39.99(save $4) and check for more products to buy at discount rates. These products can be gifted or can be bought for your home.
Conclusion
Roses and Teacups sell beautifully crafted and designed products such as Teacups, Teapots, Tea Sets, and more. Here you can shop for the Tea Stationery such as stickers, greeting cards, Pen & desk, Notepads, and more. This platform also offers accessories such as Aprons, purses, tissue pack covers, hats, totes, compact mirrors, hat pins, and more. You can check for the Roses and TeaCups reviews to get satisfied before buying the products.