Do you want to study herbs in detail? Then you should join the herbal academy. Herbal Academy provides you with herbal education divided into different courses. You can visit the Herbal academy bookshelf that enables you to find the relevant books to support your herbal education.
Herbal Academy motivates and empowers students with the best quality herbalism education. This academy allows you to transform your herbal passion into a career-worthy pursuit. The Herbal academy herbarium membership is the best way to enroll in an online program. They have created an extensive curriculum that is traditional, ancestral, modern, and scientific herbal wisdom. In this review, you will get to know about the courses and their prices.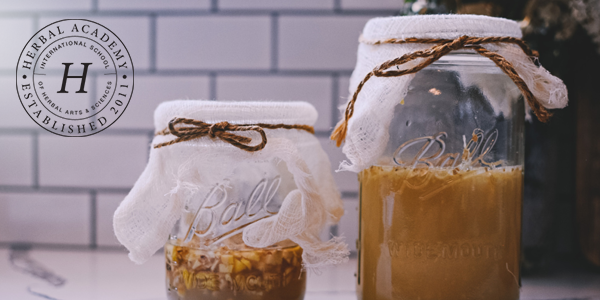 Why Herbal Academy?
Herbal Academy is an online education that enables you to study herbs. You will get $1500 in bonuses when you enroll in the New. This platform offers a Free Becoming an Herbalist Mini-Course. You can sign up to get access to an ever-growing collection of herbal resources, including an in-depth plant monograph database.
Courses Of Herbal Academy
Herbal Academy Courses offers herbal education in various courses such as,
Introductory Herbal Course – This course provides students with some or no herbal experience in the world of herbs. You can learn only the introduction of the course.
Intermediate Herbal Course – This course provides a beginner level of information to the learners.
Business Herbal Course – This course leads you to become an herbal entrepreneur. It contains a 37-lesson program complete with interesting videos, charts, recipes, downloads, and more.
Advanced Herbal Course – This course prepares learners to become professional herbalists. This program will enhance the skills of healthcare practitioners and students to grow in their holistic health carers. You can learn hands-on clinical training to become a clinical herbalist.
Pricing Of Herbal Academy Courses
Herbal Academy Course Such as Introductory Herbal course Starts at $49 per month subscribe to get to know the discount prices and further courses information.
Family Herbalist path package starting at $133, Entrepreneur herbalist path package starting at $249.99, and check the other packages.
Conclusion
Herbal Academy is the learning platform for those who want to become experts in herbs. This platform provides The Herbarium course, which is the best membership for herbalists to gain their knowledge. This website also offers Workshops and Internships about Online Nature camp: Herbalism for kids, Herbal aphrodisiacs Intensive, Herbs for ADHD, Cognition, and focus intensive and more. You can shop for Goods such as Botanical skincare recipe books, Materia medica journals, Plant ID Tote bags, Dateless herbal calendars, and more. When you select the Advanced herbal course, you will get quick and in-detail learning opportunities for topics. Check out the Herbal Academy Reviews for your satisfaction to join the course.