Are you in search of a platform that sells various health supplements? Then you should select Silver fern. Silver fern has the supplements for the keto diet, macro diet, and for further benefits.
Silver Fern Brand offers supplements for improving the digestive system of the body and further. This company focuses on making gut solutions that enable your gut to work in the way it should be. The products are very effective in the market. You can shop for the products such as Digestive enzyme, Ultimate probiotic, Cleanse daily detox, GI Relief, and more. They have carefully made unique products that can improve your health and fitness. In this review, you will get information about the products and prices.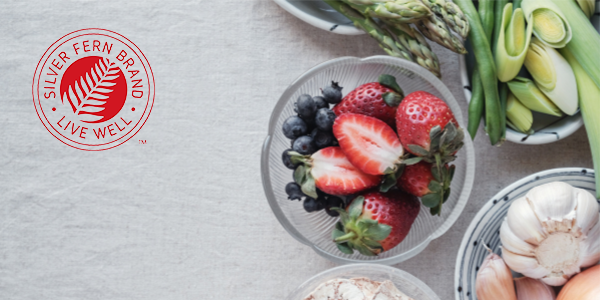 Why Silver Fern?
Silver Fern Brand provides Free shipping on orders more than $49. This company provides 30 days of product return policy, but the products should be unused. You can receive discounts and offers through Silver Fern discount codes. Sign up to the website to get updates and Follow them on Instagram to know about the health tips.
Products Of Silver Fern
Silver Fern Brand has various types of Wellness products. The following are some of the products explanation,
Silver Fern Ultimate Probiotic Supplement – This product is made to restore gut health and resolve stomach issues. It helps with the correction of bacteria imbalances, builds up bacteria diversity, and more.
Digestive Enzyme – It provides 100% Intestinal pH Coverage with complete protein digestion.
Silver Fern Gut Repair – It enhances fortification and rejuvenation of the gut. It provides intestinal health support and improves the immune system.
Tino – This Natural probiotic Fiber helps nourish healthy gut bacteria with a good taste and smooth texture.
GI Relief – It reduces discomfort in the stomach and is effective for issues such as indigestion, gas, bloating, acid issues, and heartburn.
Kids Probiotic Supplement – This supplement helps to keep the gut of children in a good condition. These capsules are tasty, chewable, and DNA-Verified.
Pricing Of Silver Fern Products
Silver Fern Brand offers several health products in which Gut Rehab starts at $99.99, buy the products at affordable and discount prices. The ultimate probiotic supplement starts at $49.99. A 60-day Gut Clean-up Kit starts at $299.
Conclusion
Silver Fern Brand has a collection of supplements for Gut health, Digestion improvement, and more. These products enable you to live a healthy life daily. You can also shop for the improvement of your child's gut health. Here you can buy accessories such as Stainless Steel Alkaline water bottle, Trimr Shaker bottle, Faux fur throw blanket, and gift cards. You can check a number of Silver fern brand reviews.