Corganics were founded in 2003. The vision is to offer revolutionary consumer care products to its customers. Gene formulated relief and This is sold by healthcare professionals across America. 
Click Here To Visit Corganics
Why Corganics?
Gene's passion is the driving force behind Corganics. This product is a combination of essential oils, Vitamins, antioxidants, and other trusted ingredients. This results in a refreshing fragrance, Comfort feel, and Remarkable results. Corganics uses best operating procedures, processes, and tools which support world-class customer service. He has an extensive background in business operations, product management, and sales and support.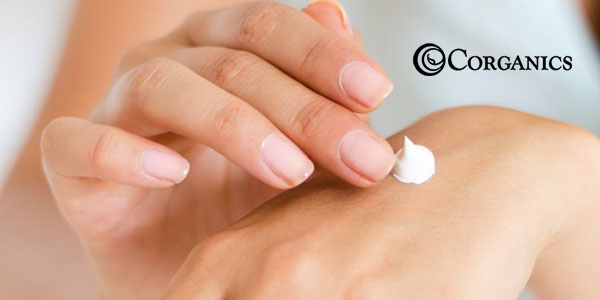 Corganics Relief Pain Cream
This relief pain cream has become a product which can take down any pains. People can get relief from excessive strain and soreness. Medical professional, Massage therapists, athletes trainers and coaches calling it as The Miracle cream. If you are suffering from arthritic pain, Back pain, Muscular pain, joint pain, foot pains then relief pain cream is the best choice It has unique, synergistic blend essentials like menthol, peppermint, Eucalyptus, Lavender, palmarosa and Orange sweet with other natural ingredients.
This cream is a refreshing scent, Non-sticky and absorbs quickly. By applying a thin coating to the affected area by massage it gently. This cream comes with a money-back guarantee. If you were not satisfied with there services, the refund would be created shortly. 
Corganices Probiotics
relief pain creams were divided into 10 types like relief 4.oz tube, relief 3oz.roll-on, relief 16 oz.pump bottle, relief 6-pack of 4oz. tubes, Relief 6-pack of 3oz. roll-ons, Relief 6-pack of 3oz & 4 oz, Relief 1-gallon bottle, relief single dose travel size, relief 5-pack single dose sizes and Relief 10-pack single dose sizes. Relief is the product by choice by everyone. You can easily overcome the problems which you were facing. These essential oils were made up of peppermint, Eucalyptus and in  Lavender, sweet orange and aloe vera. The user can take 90 days to prove it to yourself.
You May Also Like
Doctors and Therapists
Relief penetrates and absorbs quickly. It works better and long-lasting. If once you experienced then, patients ask for the tube to take home. They offer health care professionals, sports medicine channels, rehab therapy clinics, and massage therapists. This independent drug-free. You can get 90 days of purchase. This product s were reviewed by the FDA and marketed with applicable. An active ingredient like menthol of 2.5% is added.

Don't apply upon wounds or on damaged skin, bandaged tightly with other topical products. Keep out of reach of children. if swallowed get medical help which is nearby.   The inactive ingredients such as Aloe barbadensis leaf juice, Caprylic, Carbomer, ceteareth-20, Cetearyl alcohol. For professionals, they offer an eye-catching relief box that holds 12 tubes with brochures and sample packets. Relief professional referral rewards program has a new wholesale account. If you place the order of 2 cases of relief tubes, then they will ship two instances at no cost.
Conclusion 
Corganics sells relief cream which can effectively work upon back pain, Joint pain and Pain caused due to sports activities.