Angelus Direct is the provider of the world's best leather care products & sneaker accessories. The primary goal is to provide customer services using live chat and speedy replies through Email.
Click Here To Visit Angelus Direct
You know this website is mostly sneaker-based, but products from paintbrushes to dyes were perfect for any leather. 
Why Angelus Direct?
Most of the customers use angelus products while working with leather wallets to leather couches. This company is relatively small, and the shipping department has six order-pickers. They would work day-in and day-out. Angels direct constantly focus on improving the best fastest service as possible.
Angelus Direct Brushes
You can get all types of premium paint brushes at Angelus direct. These brushes were exclusively made for paints. By using these brushes, You can refine custom detailing work. Angelus paintbrushes were classified into 22 types such as Angelus micro detail paintbrush set, Angelus Micro detail brush20 spotter, Princeton paintbrush set, Angelus micro detail paintbrush of round, Shader, Filbert, Angular, 6-filbert, Angelus paintbrush 1 round, one angular shader, Angelus paintbrush paint filbert, Angelus paintbrush 1/2angular shaders, Aangekus paintbrush of 1/4 angular, 3/8 angular shaders and Princeton Umbria  series paint pant.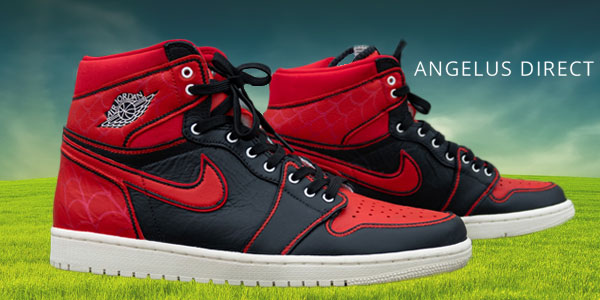 These types of Princeton new series brushes have synthetic features. They have extra stiffness during moving and controlling. This brushes can retain their shape and stiffness. Every brush as two types of shades of hair. Seamless gold-colored ferrules & velvet pouch handles excellent grip and control. This kind of brushes can be used as acrylic paints as well as oil and water-based oil colors. 
Angelus Basic Kit
This basic angelus kit has a complete set of tools and accessories. You can create beautiful works of art. You can restore tour vintage leather pieces. The products which were included in this kit such as Five 1 oz, Acrylic leather paints of your choice, Five assorted paint brushes and One 1 oz leather and Leather preparer & deglaze. These products were recommended but not included like Duller, 2-Soft, 2-Thin and Acrylic finisher. You can buy a basic angelus kit at just $ 24.95. 
Paints
Angelus direct paints were classified into 49 different types such  as Starter kit, 12 color Assortment kit, Angelus basic kit, Angelus black, white, Flat black, Flat white, Beige, Autumn red, Avocado green, Beige taupe, Blue paint, Blue turquoise, Angel bone, Brick paint, Bronze, Brown, Burgundy, Buttercup, Capezio tan, Caramel, Champagne, Chili red paint, Chocolate, Cognac, Copper, Cream, Dark blue, dark bone, dark brown, dark green  and many more.
This Angelus leather acrylic paints will not peel or crack while you apply to your custom sneakers or accessories. These paints are completely waterproof. You can customize your sneaker projects by using 12- color-assortment -kit. This kit includes 12 standard colors for your choice with one angelus display box.
Shoelaces
We know these custom sneakers required premium laces. At angelus direct shoelaces for Jordans, Adidas, Nikes were perfect for your custom sneaker with restoration projects. The various types of shoelace collection such as Off-white style shoelaces, Flat laces, Flat reflective laces, Rope Laces with 3M Reflective, Multi-colour rope, XL laces, Roshe, Foamposite laces, Boot laces, Thin oval laces, Luxury leather laces, and Aglets.
Accessories
The accessories like Paintbrushes, airbrush, sticker and Apparel, Angelus leather dye and Angelus suede dye. Apparel such as Angelus shoe trees, Leather insoles, Drawstring bag, Green camo lanyard, red camo lanyard, Red logo lanyard, white logo lanyard, Logo red T-shirts, Logo gift box blue T-shirts, and Logo Pullover Hoodie.  
Conclusion
Angelus Direct sells different types of kits, Paints, Dye, Laces, and accessories. The shipping of products depends upon your location.