Vegas carts founded by a team of gearheads who need more power for their golf carts effectively. Vegas cart has grown from small part distribution to complete source of customized golf carts. This team has 70 years of experience in the golf cart industry.
Click Here To Visit Vegas Cart
The entire group of golf cart professionals dedicated to making the best quality golf carts by offering the highest quality service in the industry. All products at vegas carts are available at affordable prices for everyone. 
Why Vegas Carts?
At Vegas, Carts provides golf cart accessories like Ezgo, Club car, Yamaha, Engine parts and upgrading by performance. In this ezgo category you can shop for 23hp complete kits of the 625cc engine, Conversion kits, Predator 22hp V-twin for Lifted carts only, Vanguard 23 V-twin for lifted carts and GX390 with Predator 420cc single cylinder. You can find various parts such as Tachometer, Clutches, Mounting, Exhaust, and Belts. These big block engines were engineered explicitly for who don't have time to fabricate their own. You can upgrade your engine kits to a new 625cc 23HP engine.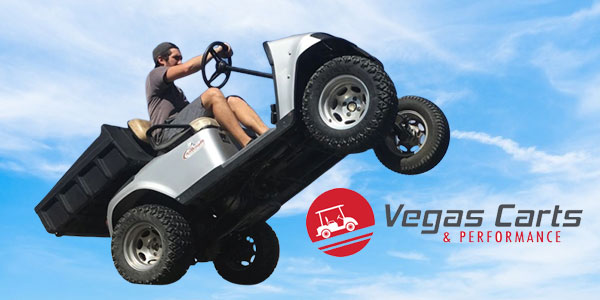 By enhancing this new type of engines significantly increases your carts power and torque. They offer at the same cost as the factory manufactured. Generally this kit includes golf cart engine, Pressurized lubrication oil filter, EPA & CARB compliant, Heavy-duty shaft rockers, Heavy-duty shrouded crankcase to minimize valvetrain noise, 96mm bore X 86.5mm stroke, 38ft lbs of torque, Low profile, Internal charging system, Heavy-duty starter, Flat-top piston, Balanced rotating assembly minimizes vibrations, 24mm tuned 3-circuit carburettor and 2-years of research & development. 
Tachometer
The tachometer designed explicitly for small engines which as magneto ignition like GX390 or 420-460cc clones and v-twins. This RPMs from 0 -8000 which were equipped with gauge and backlight. A mounting jacket for the steering column and wiring pigtail included. The diameter is 85mm which can be fully adjustable.
Clutches
There are two types of clutches such as 7-1/4 Heavy duty primary drive clutch and Billet V-belt pulley with a 780R clutch. This suits EZGO or Yamaha. These were the best quality and most massive clutch on the market. CVtech in Canada makes it. Features such as one bore, 7.250 diameters, Rated to 20+ HP & 6000+ RPM and Thick castings insanely. This clutch will not fit for club cars because it is too broad. The 780R clutch is set up with aluminum. They allow you to use the factory starter. This company has replaced cast aluminum pulleys which were known to break under excessive tension. These products were 100% made in the USA.
Engines and Parts
These engines and parts were classified into four different types such as 625cc, 460cc engines with replacement parts. To increase your vehicle performance these parts are required whereas Flanges, Stroker crankshaft, Timing bracket, Valvetrain, Rod & pistons, carburetors, Intake, Shaft adapters, Sprockets, and Champion rockers.
Conclusion
At Vegas Carts all kinds of products are available which can increase your golf carts performance by upgrading engines.