With the advent of digital media, the popularity of a product faces various challenges. One of them is the views of other customers that tend to drive the sales of the product.
Click Here To Visit Strong Testimonials
Hence, testimonials or reviews are imperative. Strong Testimonials is an SEO-friendly product that will help your product to spread out with ease.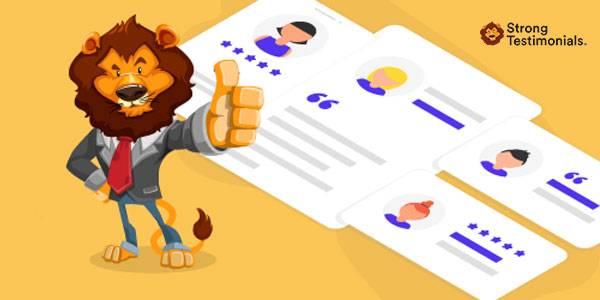 Why Strong Testimonials?
The opinion of other customers has always been an important factor of sales. The belief that word of mouth spreads faster than words has been driving sales figures. Strong Testimonials provide testimonials that are easy to compile and display to increase sales and revenue. The features that make it a different brand are:
Easy To Use
One of the most frequent things to update on a website is testimonials. Strong Testimonials provides Predesigned styles that are simple to use and easy to collect. Since this task is a regular and frequent phenomenon, the convenience of use is extremely important.
Assignment of testimonials
Strong Testimonials can be assigned easily to customer posts. Companies with multiple products majorly use this feature. It facilitates easy management and filtering, which is extremely important.
SEO-Friendly
Strong Testimonials are SEO-friendly. Hence, they stand out in search engines as strong social proof of products. It affects the customers who base their decisions on reviews.
Custom feature
The fields in Strong Testimonials can be easily customized based on the fields required. The settings can be changed and new settings displayed with perfect ease.
Products of Strong testimonials
The Strong Testimonials provides many extensions that are used to highlight a product with the help of reviews. One of the most premium products is the Strong testimonials Pro. It has advanced features and even helps in pre-filling forms.
With Strong testimonials, the testimonials importer extension effectively facilitates importing testimonials from sites like Facebook, Google, Zomato, etc. The scrolling of the testimonials further becomes easy for the customer to scroll through.
Thus, these various plugins help increase the conversion rate of products, thereby giving your business the required edge over competitors.
With the requirement of a self-hosted wordpress, Strong Testimonials offers a free version to give the customers a feel of the product.
Pricing
The various businesses have been opting for Strong testimonials for their reasonable pricing. The range is highly affordable, from the lowest plan of $49 to the VIP plan of $149. With the boom that it brings in sales, the pricing is considered to be among the best.
Conclusion
With all this, the success of using Strong Testimonials becomes evident. The performance of this will help you grow your business multi-folds that too within the budget. Develop your product's image with genuine reviews by customers for a realistic and effective sales performance.