Growing your business is now simpler with well-designed and user-friendly websites. It is more essential to make your website excel with the impressive features and designs, which will be difficult to manage with the traditional WordPress. WordPress themes make it all easier and improve the performance of your website with the well-structured codes.
Design Orbital can be your premier choice for content-focused and outstanding themes. You will always stay ahead as the designers and developers at this website will release new themes and upgrade new themes continuously. In this Design Orbital review, you will get to know the themes, their features, and pricing.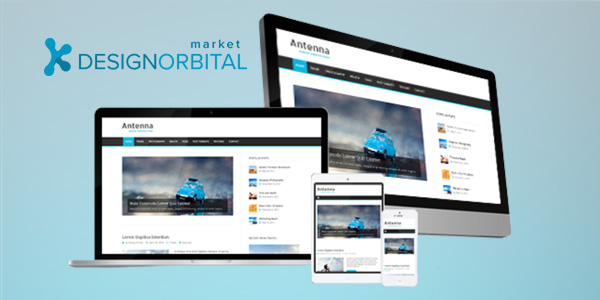 Why Choose DesignOrbital?
DesignOrbital is a platform meant for independent creatives around the world and focuses on professionally designed themes with clean coding. The themes offer page layout customization and facilitates customer engagement. You can stay away from complicated approaches while building an exceptional website.
Collection of WordPress themes at Design Orbital
You can avail the multipurpose and business-centric themes from this site. Themes at DesignOrbital are more suitable food news, newspaper, magazine, publishing, review or blog site. Minimalist responsive themes are featured with customizer options with a set of configurations. Some of the other themes that you can explore are masonry themes, portfolio themes, and wedding themes.
Anther blog plugins are inclusive of customizable Gutenberg blocks, making it convenient for the new block editor, which improves engagement and yields excellent results for your business. The plugins come in custom colors and are SEO friendly, RTL Supportive.
With the DesignOrbital Themes Bundle, you can get the license for unlimited sites inclusive of 19 themes and 1 plugin. This Bundle plan is more beneficial for the agencies and freelance developers.
Pricing
DesignOrbital is dedicated to offering the themes at cost effective prices. With the purchase of the DesignOrbital Themes bundle at $149, you can access the themes and plugins worth $1310. Blog WordPress themes, magazine, wedding, and portfolio WordPress themes are available at prices starting from $39.
Final Words
Whatever the purpose of your website might be, you can explore the handcrafted and unique themes at DesignOrbital Market. You can stay updated with the latest themes on the support forums. All the artists, writers, businesses, and bloggers can find the authentic themes for their creative work.