Stlth vape is a company which manufactures vaping products by delivering nicotine system to the individuals. Their mission is to offer alternative tobacco cigarettes at affordable prices. It is a smokeless product which practically satisfies adult smokers. Entrepreneurs start Stlth vape. The ex-smokers use vaping products as an alternative to traditional cigarettes. Their mission is to create a closed-loop system designed for adult smokers. The founders of stlth have over 20 years of experience in this vaporizer industry. The whole team is committed to making seamless and user-friendly products.
Click Here To Visit STLTH Vape
Classification of Stithvape Products:
Stithvape products divided into three types.
Starter Kits.
Devices.
Pods.
Starter Kits:   
Stlth Vape starter kits specially designed for the adult smoker. Individuals can use this product for everyday usage. It comes with 420 mAh battery with 2 Ml pod. You can shop for four different types starter kits such as Blackberry blast 3.5% pod, Grey berry blast 3.5%, Navy blueberry blast 3.5% pod, and Rose gold berry blast 3.5% pod stlth starter kits. It is one of the newest ways to vape without causing a mess by using coils or refills.  All these stlth starter kits package comes with one device, Charging cable, Berry blast 3.5% pod, One instruction manual, and Warranty registration card. You have to pay $24.99 for an stlth starter kit.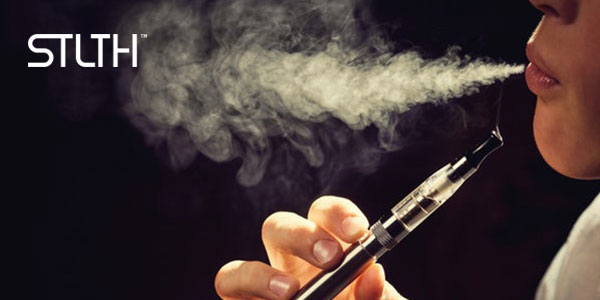 Devices Kits:
Device kits divided into four different types such as Stlth device black, Stlth device grey, Stlth device navy blue, and Stlth device rose gold. These devices kits package comes with one device, one charging cable, and one manual with warranty registration card. They are available in four different colors like Black, Grey, Navy blue, and Rose gold.
Pod Packs:
Pod packs crafted with a wide range of flavors. These come with two nicotine strength products like 35 mg/ML and 50 mg/ML. The whole nicotine blend is made to be extra smooth by accommodate adult smokers. Each pod pack comes with three pod cartridges. It is a creamy peppermint which is blended with frosty spearmint exhale. These pod packs divided into seven variants such as Frost, Mango, menthol, Berry blast, Tundra berry, Tobacco blend, and crisp apple. You have to pay $14.99 for stlth pod packs. The user can even choose nicotine strength that varies from 3.5 % to 5%.
After placing an order, it takes 1-2 business days for a standard option, and one day for express option. This many also depends upon the location. If the customer places the order before 4.30 pm according to eastern time, then you will receive your order within 1 to 2 business days.
Conclusion
Stlthvape is one of the largest manufactures of vaping products. These company pods filled in North America.  They recommend starting with the lowest nicotine percentage of available products. The battery backup varies from user to user. Stlthvape has noticed that most users get 50% of a pod within one day of usage. You can blowout 200 puffs per charge.