If you want the best deals on vaporizers and their accessories, shop at Slick Vapes. They offer vaporizers of various brands, with top discounts and competitive prices. The store releases deals like no other vape store and the subscribers can get notified of the unadvertised deals. You may find the latest trend products that are 100% authentic and have a manufacturer warranty.
Slickvapes
It is a one-stop platform for all your vape queries, as you can find many products like dry herb vaporizers, wax vaporizers, mods, tanks, e-juice, and many other accessories. You can find any part of the vaporizers here, and they offer a variety of vaporizers from portable, Desktop, and pen. Their customer support is the best, and they like to answer all your queries anytime.
Why Should You Choose Slick Vapes Over Other Vape Online Stores?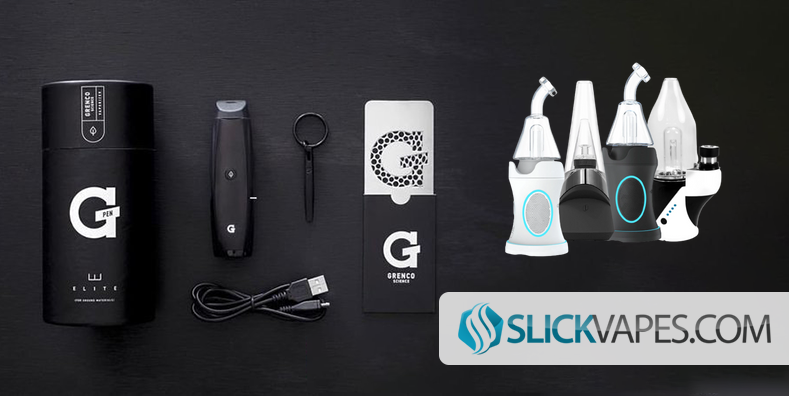 Easy Shopping Experience – Slick Vapes strive to make their customers happy by providing the best layouts to shop easily and quickly. Their store is hosted on a secure Shopify platform where you can easily navigate layouts and find everything you need. They intended to provide outstanding customer service and were keen to make the store approachable without confusing and daunting the customers.
Discounted Vaporisers From Top Brands – Slick Vapes checks for quality before adding the products to the store list. All the products and devices in their store are hand-picked and are quality assured. They offer the product at their lowest price and discounts on top brands. You can rest assured of the authenticity as they provide a 100% guarantee on all their products. So shopping at Slick Vapes can deliver your desired vapes at their best price.
What Are The Various Products Offered At Slick Vapes And Their Pricing?
Vaporizers – You can find a huge collection at Slick Vapes and choose the best vape that fits you. Vape pods are one type of vape that can be customized and are used only once. The Tanks and cartomizers are reusable and can fit various devices, and the coil should be replaced over time. The next variety is the dry herbs and dab vaporizers, and these devices slowly heat up to a certain temperature and allow slow vaporization of desired materials. So here you can find vaporizers like bongs, portable and Desktop vaporizers, and many more. The prices range from $39.99 to $699. 
Parts and Accessories – Slick Vapes offers parts like Vape Pen chargers, Vape Pen Batteries, Wax atomizers, Dry Herb Atomizers, Vape Accessories, rolling trays, and many more. All the parts and accessories are very useful and are available at affordable prices. The prices range from $9.99 to $249.99. 
Grinders – The grinders offered by Slick Vapes help crush your herb into smaller pieces that can pass through the next chambers. You can find various grinders at affordable prices that are incomparable. The best-sold grinder is the Acrylic Grinder Transparent 3 piece, which costs $9.95. The prices of grinders range from $9.95 to $89.95. 
Conclusion – Slick Vapes offers various kinds of vaporizers at unbeatable prices. Here you can find vapes of all brands and choose the vape of your favorite brand. They also offer parts, accessories, and grinders that help you have a great experience using vapes. Their product deals are incredible; you can find the best-priced vapes with top-notch quality. The products come with great authenticity and are guaranteed. So find the best-branded vapes at the best prices that make your shopping experience budget-friendly.