To sell any products, all you need to have are quotes and invoices. Both quotes and invoices are basic things to pitch in your products. To know more about products or give information about any specific products, you must develop an ideal structure of quote and Invoice, which can completely explain your products appropriately. So, do follow the Sliced Invoices.
Sliced Invoices is a top-notch WordPress invoicing plugins with various invoices and quotes, which you can send to your client as a free and paid extension. Here, you can try on a lot of quotes and invoices. And, all your requirements can be fulfilled only on Sliced Invoices. So, stop visiting your old brand and roaming here and there as you can visit this brand and grab outstanding invoices and quotes.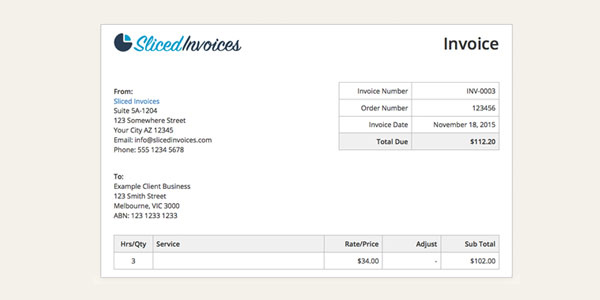 Why Choose Sliced Invoices?
Sliced Invoices is an all-around brand that not only provides invoices and quotes, but there are a lot of things this brand brings, like predefined, design templates, and more. Besides, it has various extensions such as 2checkout payment gateway, authorize.net, client area, easy translate, deposit invoices, gravity forms, stripe, additional tax, and more.
Plus, you can get a few additional extensions like Braintree, better URL, contact form 7, formidable forms, partial, recurring invoices, and others. Therefore, to get all these extensions, you must opt for Sliced Invoices. Moreover, all these extensions are essential and come with the best support and a 30-day money-back guarantee.
Features of Sliced Invoices
Sliced Invoices offers top-notch features such as online payments, design templates, translation ready, tax options, predefined items, HTML notification, beautiful reports, exporting, tax option, client management, and many others. So, let's have a closure look at a few features:
Proper Reporting
At Sliced Invoices, you can get appropriate reporting of all types of invoices information like canceled, overdue, paid, unpaid, and draft. All this reporting can be pretty beneficial for your calculation so that you can know every single thing about your invoices and quotes. Not many brands offer this kind of option where you can go check out all these in-depth details without taking much time.
Customize Your Template
You can easily set up your templates on this platform, choose various design templates, make your invoices, create new quotes, and add CSS. You can also add a logo, format address, footer text, and desi your invoices and quotes in the best way possible. All these features are unique options that are only available on Sliced Templates.
Decent Plans
Sliced Invoices come with a wide array of plans such as freelancer, business, and agency bundle. All these plans are very different, bringing unique specifications and ultimate access at an affordable range. These plans are designs for single-site, five sites, and unlimited licenses.
Conclusion
Sliced Invoice is an online platform that allows you to get the best invoices and quotes. You can try on multiple quotes and invoices at the time of selling your project, which can completely change the perfection of the customer towards your product. Therefore, you must go to Sliced Invoices.