Older people need a reliable and easy-to-use platform for buying their essentials. Effortless shopping plays an important role in the complete satisfaction of old age ones. Senior.com is the online platform that provides a wide range of products for elders' health care and daily needs.
Senior.com is the one-stop solution for complete indoor products and accessories for older adults. All the products are completely safe and easy to use for older people. It has fall prevention equipment also available for the complete safety of the user. Learn more about this platform in this website Review.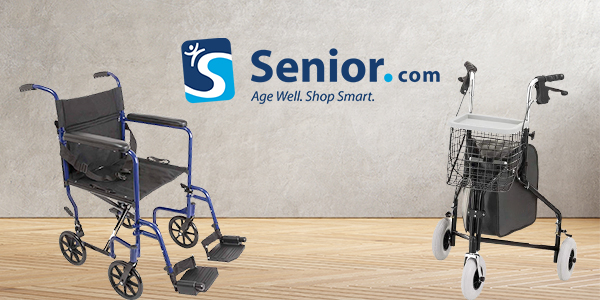 Why choose Senior.com?
One of the important reasons you should go for Senior.com over other brands is that it provides all-in-one products for the complete protection of older people. All the products are made with high-quality materials and are easy and safe to use by aged people. It has luxury portable bubble hot tubs for effortless relaxation during summer.
Products at Senior.com
Senior.com provides a huge variety of products for seniors and caregivers with various advanced features and technologies
Nova Medical Heavy Duty Commode
Senior.com provides portable and versatile commodes, including wheels, drop arms, padded seats, and more. It has a durable steel frame for easy cleaning and maintenance. This commode kit includes a bucket, lid, and splash guard.
Osaki Massage gun
Osaki massage gun is a deep tissue muscle massager for pain relief. It is designed with five levels of power intensity and a modern ergonomic design. This massage gun has a non-slip hand grip and is easy to operate the setting system.
The Original McKenzie Lumbar Rolls
This lumbar cushion is completely non-wrinkle and comes with a removal polyester cover perfectly suitable to use in cars and offices. It has long-lasting foam and can be purchased from any Senior.com medical superstore.
Nova medical designer canes
Nova medical provides lightweight adjustable designer canes with offset handles. It has chip and fade-resistant designer style with a soft foam grip for comfortable grips in hand. Locking silencers helps in keeping the cane safe and prevents rattle.
Pricing at Senior.com
Senior.com provides various medical and daily use products for aged people at affordable and discounted prices. Nova medical lightweight adjustable designer canes at the discounted price of $19.95. Golden technologies power chair accessories from $20. Nova medical drop-arm commode chairs are available at $129.95.
Signature life sure stands security pole at $239. Blue Jay natural sheepskin pad is available at the discounted price of $119.95. Mayne Nantucket hanging window box planters are available at $96.45. You can use the Senior.com discount code for more savings.
Conclusion
Senior.com is an online store that provides all the medical and home needs equipment for old people. It is the one-stop solution for complete high-quality products for older adults. All the products are made from the finest quality materials for durability and long-lasting service. It has a variety of products for personal care and beauty as well.