Did your bike need high-quality locks? Then you should buy it from Seatylock. Seatylock provides peace of mind security to your e-bikes, scooters, or bicycles. You can easily secure your vehicle with full satisfaction.
Seatylock offers different types of locks for bicycles, scooters, e-bikes, and more. This platform provides Chain locks, U-locks, and Folding locks. The locks are designed to meet the highest security requirements. The manufactured locks are approved by a reputable one. Each of the products is made with innovative features that make them more secured, usable, and stylish. This website also offers accessories for locks. The products are compact and versatile. You can buy the locks in different colors. The metal components are rust-free, and the plastic cover is UV protected.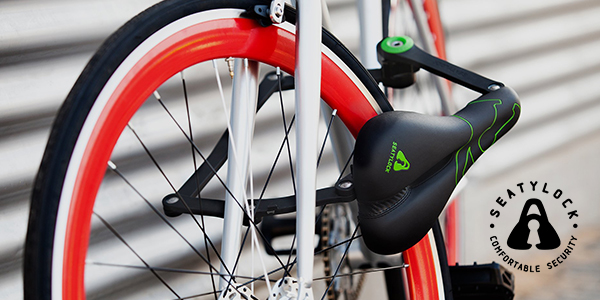 Why Seatylock?
Seatylock provides you the facility to Register your key code and get a free 2-year warranty. It is an award-winning brand. The locks are stylish and made with high-quality materials.
Products Of Seatylock
Seatylock offers different types of locks for bikes, scooters, and bicycles. The following is the explanation about the products,
Folding Locks – This lock is perfect for securing and is designed very well. It has increased security to protect your bike. It is fast and convenient. It folds to a compact shape and can be stored easily.
SeatyLocks Mason 180 – It has patented pentagonal crossbars and 15.3 mm hardened steel. The crossbars are coated to protect your frame. It provides extra protection against twist attacks.
Chain locks – This lock makes easy and smooth partial locking. It is very suitable for e-bikes. It keeps dust, water, and dirt away from the cylinder and inner located parts.
Seatygo – It is a high-quality bike saddle and enables detaching the saddle from rails. It guarantees dry and easy rides during rainy days. You can buy it in different colors.
Seatylock Viking chain lock 90 – This lock is a comfortable seat and can be turned into a bike lock. It is durable and Drilling resistant.
Pricing Of Seatylock Products
Order Foldylock Pride at $85, Foldylock Clipster at $80, SeatyGo Urban at $85, SeatyLock Comfort Classic Black at $59, Seatylock Adapter at $9, Seatylock Mason 140 at $70, U-Lock mounting bracket at $15, Blank keys for duplication at $10 and Duplicate keys at $25.
Conclusion
Seatylock offers premium quality seat locks for satisfying the security of your bike. This company provides a variety of locks where you can select what type of lock you want. The locks are well-designed and offer complete security to your bike. This website provides Manuals for Seatylock and Foldylock. You can watch online videos about the usage of locks. You can also download the catalog and media packs from the official website. For your satisfaction, you can see the Seatylock reviews from the customers.