Want to stand out from the crowd at a party? Of course, everyone wants to get attention at parties. People wish everyone should notice them, and for this, they use various products like perfume, body oil, etc., to make themself presentable. But, people forget about considering the ingredients used in manufacturing these products, which cause irritation, skin rashes, etc.
Click Here To Visit Riddle Oil
Worry no more, Riddle Oil has brought various cruelty-free skincare products which will help you be more confident with yourself. In this article, we will discuss why Riddle Oil should be your first choice while purchasing perfumes and body care products.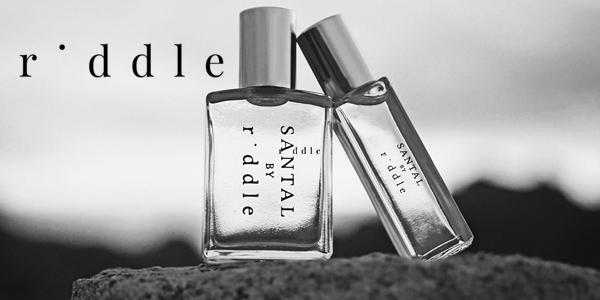 What Makes Riddle Oil Stand Out From Other Brands?
When Chelsea Voge started Riddle Oil in 2013, the brand has one aim – to deliver the best product in the market, which will inspire people to feel more confident through its scient. Other brands make scents for different people, but Riddle Oil stands out from other brands in making multiple scents for different occasions. The brand comes with its flagship signature seven scents, all with distinct personalities perfect for different clothing, event, and mood. Riddle Oil uses these seven scents in all its products like roll-ons, candles, body oils, and lotions.
Different Offerings By Riddle Oil
Riddle Oil has proved itself by offering multiple high-quality products that have exceeded everyones' expectations. Here is the list of products that the company is offering.
Fragrance Oils
As mentioned above, Riddle Oil uses its seven flagship scents in all its products. So, the fragrance oils from Riddle Oil are no exception. Original, Santal, Muse, Poppy, Ex, Sphinx, and Voyeur are the seven scents used in manufacturing these fragrance oils. All these oils come in 8ml or 20ml storage capacity and are vegan, cruelty-free, non-toxic, hypoallergenic, and are EU-certified.
Milky Spray Lotion
Milky spray lotions from Riddle Oil are designed to make your skin soft with making you feel luxurious. All the lotions are manufactured using the seven significant scents we discuss above. Other than the change in the scent, all the lotions use the same ingredients and are cruelty-free, vegan, and non-toxic.
Body Oils and Skin Care Products
Body oils help your body to be hydrated and help in nourishing the skin. Riddle Oil has always focused on providing the best scent and nourishment, so it came up with its body oil lineup. These body oils have ingredients like sunflower seed oil, grape seed oil, avocado oil, and many more.
When we talk about skincare products from Riddle Oil, these products result from years of research and dedication in providing the best for you. All the ingredients are 100% USDA Certified Organic and Artisan Crafted.
Prices Of Riddle Oil's Products
Surprisingly, the prices of the Riddle Oil products are not as high as their product quality. You can get your desired fragrance oil at just $50, milky spray lotions at $38, body oil at $68, and skincare products at $15, depending on the quantity you like; the higher the quantity higher will be the price. But, all the products are priced competitively than the competitors.
Conclusion
Your scent will represent you differently. It will make you attractive as the sense of smell is one of the important parts of the five senses. Not only making you representable, these products from Riddle Oil improve your body hygiene. They help you stay clean and germ-free. Visit Riddle Oil's website and try its products to make yourself attractive and representable for every occasion.