Lashes are designed to fit underneath your lash line and blend seamlessly. These gossamer are weightless lash which is designed to meld with natural lashes. This lashes can be easily worn and removed and reapplied. You can use these lashes up to 5-7 days maximum.
The gossamer lash cartridge was classified into five types such as" A" Gossamer lash cartridge, "B" Gossamer lash cartridge, "C" Gossamer lash cartridge, Prismatic color-"A" Gossamer lash cartridge and Prismatic colors"C" Gossamer lash cartridge. 
Why Lashify?
This lash style is made for every day that is effortless to wear. It can create the look of the ultimate foundation stack. These lashes are made with the thinnest seam. Some of the detail features such as they are 100% Korean silk premium PBT, 28 lashes per gossamer lash, Color is black, Cruelty-free and  Thickness is 0.7mm. These lashes come with different shapes like 10mm, 12mm, 14mm, 16mm, and 18mm.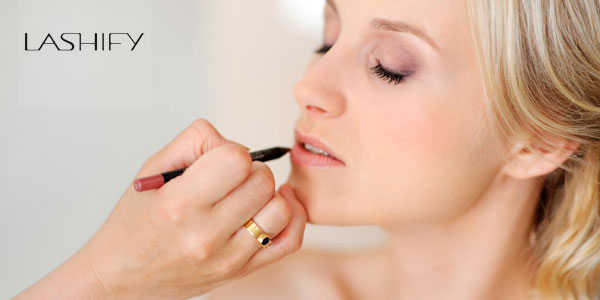 Lashify Control Kit
You can take control upon lash destiny with the lasify control kit. This is one of the perfect kits which can be gifted to lash lovers.  Every package comes with a fuse control wand, Amplify, bold, Curl gossamer, lash cartridges in 12 and 14mm lengths. Lash breakdown amplify every day. It creates mascara like drama. Those curls have the most muscular curl. They use a cutting -edge system which power to create and customize quality silk lashes in record time.  This control kit includes Fuse control wand, Two gossamer, whisper-light flexible bond with biotin and Finish clear coat. The lash style has been classified into three kits like Amplify gossamer kit, Bold Gossamer kit and Curl gossamer kit. The lashify control kit is priced at USD 145.
Lashify Starter Kit
Lashify starter kit is divided into three types such as white control kit of 16mm lashes, White control kit, and lashify control kit. Lashify starter kit is a one time purchase which includes everything. This is most luxurious lash extensions ever. Each kit includes Amplify, bold or patent-pending gossamer lash. It can amplify the most natural, Bold is dramatic, and curl has the strongest curl. Individuals can mix and match all cartridges which can create unique styles. It has the ability to revolutionize eyes. By using these starter kits, it can boost up your confidence. Every starter kits include two black gossamer lash sets, Dual-sided black and clear, Seal and finish clear coat and patent-pending wandom. This luxurious kit included a large magnified mirror. Starter kits are priced at $145.
Lashify Bold
These lashify bold is divided into four different types like Nightbond gossamer lash adhesive, Glass waterproof gossamer lash coating, whisper-light dual-sided bond with a new tip and Seal & finish clear coat. Nightbond gossamer is made for the intermediate lashify user. This formula gives Gossamer lashes a stronger hold for lashes. You can add a touch of whisper-light to your natural lashes. The various ingredients which are included in this lash adhesive such as Acrylates, Acrylate Copolymer, Phenoxyethanol, Hydroxyethylcellulose, 25propylene glycol, peg 60, Glycerin and Glycerin carbon black. The Nightbond gossamer lash adhesive is priced at $ 23, $21 for Glass waterproof gossamer lash coating,  $22 for a whisper-light dual-sided bond with a new tip and $22 for Seal & finish clear coat.