Students from all over the US are looking for a professional level of education. It is also one of the essential factors as it helps the student to get extensive knowledge in every field. To get into the best college, you need to score good marks for your SAT, ACT & GMAT. 
Most parents would be telling you how vital SAT, ACT is for you! But did they ever introduce you with the digital college prep course? If no, then we have something for you which not only offer the best training but assure that you get the top scores. Yes, with Kranse Institute you get the quality preparation you need to get into one of the best colleges.
Click Here To Visit Kranse Institute
Even if you are not good with your subjects, not to worry, Kranse ensures to offer you full support and take the test often. The institute will take great care and make sure you improve and do best for your exams.
But, What is Kranse Institute?
Kranse Institute is a digital institute where the student gets an opportunity to prepare for higher education. With the increase in competition, it will be hard for you to get into the best colleges without having a good score. Kranse Institute makes it possible for you to get the level of training which would help you to get admissions in best universities irrespective of increasing competitive pool of applicants.
The Institute is developed by Shaan Patel, Shark Tank winner, and a perfect score student. With the best analysis, the course is created with unique needs in mind. It offers SAT prep expert, which is an online course that helps the student to achieve the highest SAT score. It also provides ACT & GMAT course to get students in reputed universities.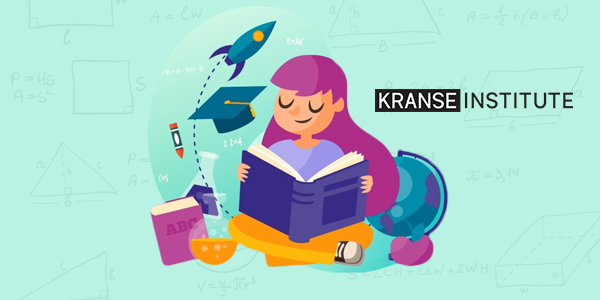 How is Digital Courses Different?
Digital classes are the best teaching methodology for students. With the Kranse Institute, the digital courses are not only best but become interesting. You get a bite-sized video that is engaging and not boring.
The tutor has a sound knowledge of all the subjects and has decent years of experience. So you will get the best teaching from the institute.

You get to see a unique, new approach and focused strategy which will help you to memorize quickly.

All the classes are easily accessible on any device.

The students not only learn subjects material but also get to know about critical strategies which help them to improve their scores.
Kranse Institute Features
You can access the course for straight 18 months unlike competitors who offer for only three months

The course also provides score improvement guarantee which no institute offers.

All courses will take up to nine tests which will improve and enhance your capability to get the scores.

You can access the best classes and still end up paying less than compared to another institute
What do you get with Kranse Institute?
Kranse Institute carries out exclusive test-taking strategies whenever you are ready. Now see what we get from the institute.
You get access over 206 pre-recorded video lectures

Comprehensive training for SAT, PSAT, ACT, and GMAT

You get 540 accesses to all the courses

The courses are convenient enough to study anytime & anywhere.
Courses & Pricing
Kranse Institute is offering three different courses which include SAT, ACT & GMAT. Let us see what each class offers and how much they will charge.
Kranse SAT/ PSAT Prep
With Kranse SAT/ PSAT you will get 147 video lectures which are taken by Shaan Patel. The courses will be easily accessible from any internet connection. You can easily track your progress report. The charge for SAT/ PSAT will be $499 only. Also, you get free lifetime access to Kranse Mobile App.
You May Also Like 
Kranse ACT Prep
Kranse ACT Prep will help you in offering more than 240 videos which have been instructed by Shaan Patel. You will get easy access to the course once the payment is made. You can track your progressive report and can also print the ACT practice test. For Kranse ACT Prep you will be charged the same as the SAT which is $499
Kranse GMAT Prep
The course is specially designed to develop the best strategy to improve your score. Institute expert Shaan Patel will take the classes, and the course will be of 60 hours. You will be charged $499 only to get the best training to get admission in the best college.