Are you looking for any high-quality reading and writing materials for your children? KidArtLid is an online platform that provides many story reading books, art projects, and many more children reading materials. It has a wide collection of subscription boxes available for complete kid arts and crafts.
Click Here To Visit KidArtLid
KidArtLid is an online store that provides a wide range of materials for children reading and writing. It offers a variety of plans to help and nurture kids for making various paintings and other crafts. All the products at KidArtLid are made from completely fine quality materials for the complete safety of the children. More details about the kids reading and writing materials will be available in this article.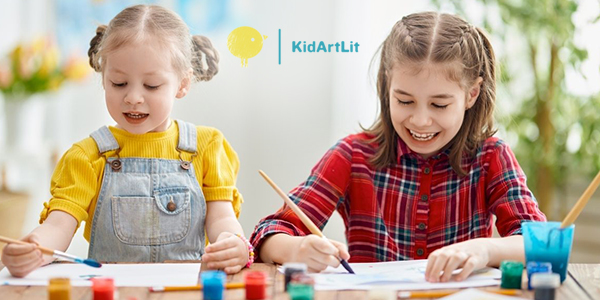 Why choose KidArtLid?
If you think why to choose KidArtLid over other kids subscription box providers, then one of the reasons is that it has a delightful custom package and provides a deluxe art kit with multi-step activities. All the deliveries of KidArtLid are perfectly suitable for children of age groups 3-8. The membership can be easily renewable, and the exciting books and materials are available in different boxes.
Services at KidArtLid
KidArtLid provides two types of subscription boxes for children arts and crafts
Spark Membership
Spark membership is a KidArtLid box equipped with a hardback picture book, easy-to-use, high-quality art kit, guides for detailed illustrations of each process, and many more. It is perfectly suitable for children of age 3-8.
Deluxe membership
Deluxe membership has a new hardback picture book and two art kits. It offers three types of subscription plans monthly, quarterly and yearly. The reading and enriching art experience can be taken by more than one child in this membership.
Pricing at KidArtLid
KidArtLid offers membership plans at affordable and discounted prices. Deluxe membership monthly subscription plan is available at just $55.95. Three-month membership of Deluxe is at $52.95 per month, and yearly membership of Deluxe is available at just $49.95 per month. Spark membership is available at $39.95 per month.
Conclusion
KidArtLid is an online platform that offers subscription boxes for children reading and other learning activities. It contained various books, guides and other material for complete kids rejuvenation. All the subscription plans are easy to renew and offer three grace days for renewal.