IntellyWP helps you to build a better WordPress by optimizing your website and scaling your businesses either it is small or big. Nowadays technology is taking over everything. Everybody wants to live in a world where the average person can create technology, Not just utilizing it.
Click Here To Visit IntellyWP
IntellyWp doesn't believe the path that the world is teaching coding to everyone else. We should build computers which can just talk like humans. We have to destroy the distinction between building technology and using technology. They also build tools which empower people to be first class citizens to this digital world.
Why IntellyWP?
Intellywp makes intently plugins for your intent site and marketing-oriented technology.  Intellywp provides Plugins to your website. These plugins are classified into five different types such as Custom audiences enhancer, Tracking code manager, Evergreen Countdown timer, Inline related posts, and Welcome bar.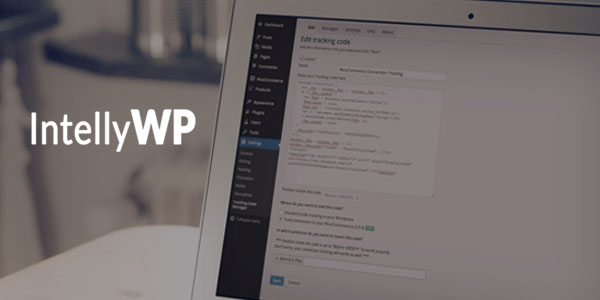 Custom Audiences Enhancer
This custom audiences enhancer empowers yours facebook ads with its ultra-targeted custom audiences. As we know, the custom audience was best facebook Advertisers. But you may not know that it is just only friction of potential. This is one of the world's 1st technology which creates unparalleled behaviorally targeted audiences. You can create custom audiences and ad campaigns based on website traffic.
You can even target most engaged visitors such as people who spend 3 minutes on your website by treading five articles. In E-commerce tracking, you can create cart campaigns, Target customers who paid at least 100 dollars, Who have added products to their wishlist, Who bought a specific product from one particular category. You can use pre-built templates which fits your needs. You can upgrade to customer audiences enhancer by signing up for any three plans. Personal one site cost at $97, Marketer 2-5 sites at $147 and Hero 6-25 sites at $347.
Tracking Code Manager
You can manage unlimited tracking codes and conversion pixels in one single control panel. It is useful for advanced marketers and Bloggers. This tracking code manager detects your E-commerce plugin and gives the ability to track codes inside the virtual thank you page of e-commerce plugin. By using premium features, you will be able to track everything everywhere such as Tags and categories, shortcodes, custom post types, Combinations and exclusions, and Dynamic conversion values.  Customers can use the tracking code manager for free and able to track six codes and locations, E-commerce conversion tracking and Combination exclusions.
You May Also Like
Evergreen Countdown Timer
This evergreen countdown timer uses a reliable solution to use standard and scarcity on your website. Marketers know that deficiency is one of the most powerful principles. It drives people to decision making the process. Some of the features like Unlimited countdown timers, Track visitors with cookie & IP address, Customizable, Spot, Tickets, Seat countdowns and integrate with your email marketing. Welcome bar increases engagement which drives traffic and makes offers to the visitors who were coming from a specific traffic source. The first new visitors to your site are crucial. The user must feel that they were in the right place.
Conclusion 
IntellyWP provides different types of plugins such as Custom audiences Enhancer, Tracking code manager, Evergreen countdown timer, Online related posts, and Welcome bar.