Setting a goal in life and working hard to achieve it is crucial for a human's life. To set goals, people nowadays need a virtual platform that helps them with reminders and motivation. Goalscape is the software for setting goals and achieving success.
Goalscape is the software that provides goal-setting features for life, business, coaching, and education. It is the one-stop solution that helps to break down big challenges into manageable slices. This software also helps the user share the goals very easily and supports goal-focused communication with those who help achieve the goals.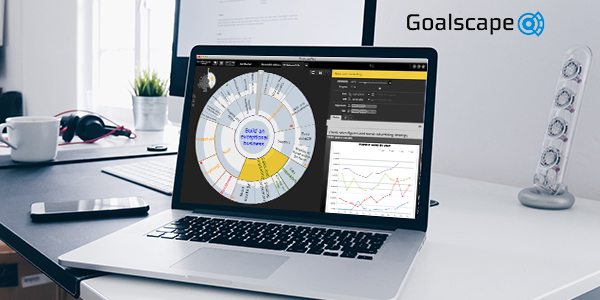 Why choose Goalscape?
If you think why to consider Goalscape over other softwares, then one of the main reasons is that it is completely money and time-saving. Goalscape makes it easier for people to be happy and productive now and work towards big goals in the future. It has features to track progress visually.
Services provided by Goalscape
Goalscape software provides a wide range of services for goal setting and achieving success
Schedule people and dates
Goalscape software provides people and date scheduling services to assign responsibilities for different individuals and groups. You can add time frames or just simply set due dates.
Share and collaborate
Goalscape allows the user to share the projects online with anyone. You can easily invite new Goalscapes to collaborate with you anytime, free of cost.
Customize Goalscape
Goalscape provides customizable options for complete customer satisfaction. The user can use settings to select English, Spanish, German, French, and many other languages. You can easily apply a logo and change color themes using this service.
All Platforms
Both the Online cloud solution and the Goalscape Desktop standalone software run on any Windows PC or Mac. And there is a free companion app online that runs on any Android or iOS device.
Pricing at Goalscape
Goalscape software provides a huge variety of services for goal setting and achieving at affordable and discounted plans. It provides an online free program with one online project setting, up to 30 goals, and a mobile companion app. Goalscape online unlimited plan includes unlimited online projects of unlimited size with perpetual license for offline at $6 per month.
Conclusion
Goalscape is online software that provides target-setting features for companies or individuals. It provides a variety of services for goals and achieving them in a limited time frame. All the services provided by the Goalscape are completely made for the benefit of the user and achieve the decided goal.