Are you looking for any highly effective tool that helps you publish news and updates in less time? All you need to know about is Beamer, an online platform that helps share important news and updates with very little effort. It has a huge variety of plans and features available for the complete uploading of notes and essential announcements.
Beamer Review
Beamer is the one-stop solution for complete posting and uploading requirements. The customization of the design is also available for perfect data suitable for the website. All the posts can be shared with text, images, and videos for more engagement on the website. It provides built-in analytics to measure the performance of announcements and see the number of views, clicks, and much more.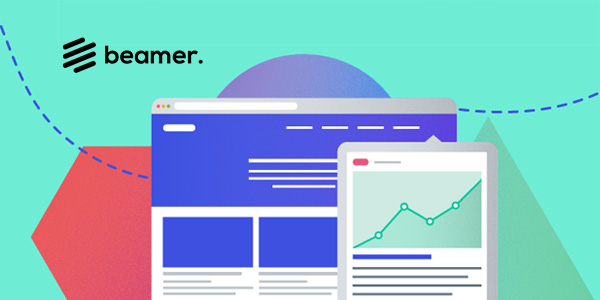 Why choose Beamer?
If you are wondering why to choose Beamer over others, one of the main reasons is that it provides a post-scheduling facility. Create posts and schedule to publish at a future date for getting more reach in less time. It also has the feature to translate the content into different languages. Customizable CSS is available to add more custom elements and designs.
Products at Beamer
Changelog
The changelog is the Beamer's service app and user engagement improvement tool. It has a huge variety of advanced features available for effortless announcements of the latest news and updates. Easy to create segments based on user attributes to send more relevant messages. Personalizing the color scheme, fonts, notification triggers, and more makes beamer themes look more native and get more clicks.
Notification center
Beamer provides an easy-to-use notification center plugin to improve engagements. Easily announce the latest features, special offers, and discounts with a beamer presentation notification center. It also provides the feature to use images, videos, and gifts for more visual and engaging announcements.
NPS
NPS tool by Beamer is used to track customer satisfaction. It provides a facility to get actionable feedback from the customers. Easy to track results over time with analytics and uses segmentation to filter results. Customize the look and feel for the complete change of the Beamer template.
Pricing at Beamer
Beamer provides a free 14 day trial to all of its users. Startup pack with upto 5000 monthly visitors and advanced analytics at $49 per month. Pro plan with fully-featured solutions for growing companies and includes a custom domain and customer feedback at $99 per month.
Enterprise plan with the single sign-on (SSO) and unlimited monthly visitors at $249 per month. NPS pro for up to 2000 monthly visitors and basic segmentation available for $99 per month. NPS scale for advanced segmentation and up to 10000 monthly surveys at $199 per month.
Conclusion
Beamer is the online solution for uploading important posts, messages, and news to get engagement from customers. It is a reliable tool to bring users back with push notifications. The Beamer can be added anywhere with an embedded widget that helps make the newsfeed at a particular place for more engagements. All the features of the Beamer are highly customizable and advanced to complete user engagement.