Masculine Excellence conference is a meeting where all the problems related to men's fitness, faith, sex, marriage, finance, business, and more will be discussed and solved. Fraternity Of Excellence is an online band for men who are committing to exhibit masculine excellence.
Fraternity Of Excellence is an online platform that acts like a brotherhood for men to increase their accountability. It offers to get together services multiple times during a week to interact and share. More details about the services and benefits of Fraternity Of Excellence will be available in this article.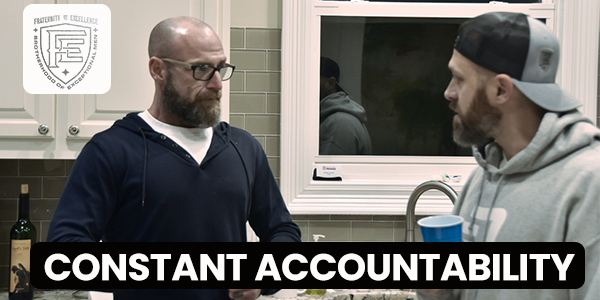 Why choose Fraternity Of Excellence?
Fraternity Of Excellence provides a 24/7 chat communication service with their members to share and discuss works. It provides regular calls and plans face-to-face meetups. All the members of this platform are always ready to back each other up. Fraternity Of Excellence gives weekly and holds group calls to review everyone's work immediately.
Services provided by Fraternity Of Excellence
Fraternity Of Excellence provides a wide range of services to ensure masculine personal development
Topical Video Chats
Fraternity Of Excellence provides video chats almost every day of the week to cover the entire spectrum of what it is to be a man of excellence. The users can interact with each other effectively to share and discuss their problems.
Constant Accountability
Fraternity Of Excellence has a band of accountable brothers who will always be by your side to encourage and guide you in making the right decisions in life. The impact of them will make life simple and satisfying.
Team Challenges
Fraternity Of Excellence holds challenges and assignments to strengthen the spirit and refine the character as a man. All the team members have a brotherhood with each other and will work and interact with each other to achieve the given task.
Brotherhood Chat Forum
After joining the membership of Fraternity Of Excellence, the user has access to chat with the brothers in real-time from a computer or any smart device. The user can easily have an interaction with the members who will be supportive as a real brother.
Pricing at Fraternity Of Excellence
Fraternity Of Excellence provides a reliable masculine excellence service at affordable and discounted prices. Monthly membership with multiple video chat sessions is available at $99 per month. Quarterly membership of Fraternity Of Excellence is at just $249 for three months. Yearly membership with an exclusive fraternity forum and chat costs $899.
Conclusion
Fraternity Of Excellence is an online community that is committed to encouraging masculine excellence. It offers complete guidance and assistance in every matter of life. All the members promote brotherhood and are always ready to help and interact with the other members whenever they want. It is one of the ideal solutions to reduce anxiety and stress.