Check out the latest Dr. Brite review. Dr. Brite sells various products like Toothpaste, Mouthwash, Toothbrush, Healing spray, whitening pens, and pet oral care. 
Click Here To Visit Dr Brite
Great tasting, Toxin-free oral care products which were available to every household by improving the health and lives of everyone. At Dr Brite, they donate 5% of revenue in the form of products or cash donations.
Why Dr Brite?
The founder of Dr Brite is Dr. Paris sabo. She noticed that there is increasing in cancer rates of young patients. She has done research and uncovered many cancer and inflammation toxins found in everyday personal care products. The mission is to make highly effective,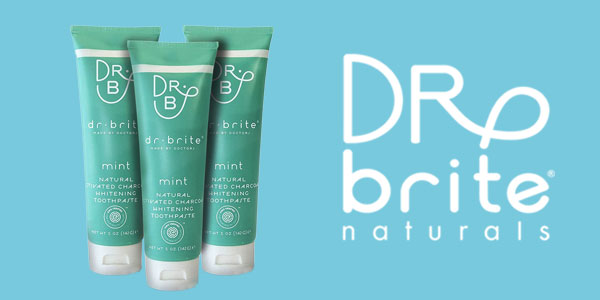 ToothPaste
These kinds of toothpaste were classified into four different types such as Mint, berrylicious, Coco chai and Mint chip toothpaste. Mint toothpaste awaken your senses with breath-taking mint. It flashes a dazzlingly bright smile which stimulates your senses. Their quality is never compromised. A cool burst mint delivers the freshest breath feeling. This activated charcoal helps gently to polish ways cavity-causing plaque and whitens teeth without hurting your gums.
Coco chai transport yourself with every brush delightful world with coconut, Cardamom, and Cinnamon. The ancient ayurvedic power of coconut oil helps cavity-causing plaque at bay freshens breath and supports better gum health. The ingredients which are included in this toothpaste such as Organic aloe barbadenisis, Soy-free vegetable, Calcium carbonate, Hydrated Silica, Organic Cocos nucifera, Organic vanilla planifolia and many more. 
Mouthwash
The different types of mouthwash such as Mint, Coco chai, Wildberry, Berrylicious, and Kids berrylicious. Mint mouthwash revitalize your breadth by exhilarating minty freshness. Activated charcoal eliminates the bacteria instantly. Coconut oil promotes healthy gums. They were certified organic ingredient. Wildberry immerse your palette. They contain the bold, fruity flavor of raspberries and strawberries which can deliver a delicious breathing feeling. In these wildberry antioxidant and vitamin C helps in supporting gums health and prevents dryness. Berrylicious mouth spray is safe to swallow. Because it contains goodness that helps to breath fresher the air. Vitamin c can gently nourish while cleaning.
You May Also Like
Whitening Pen
These whitening pens were classified into four types like Get Brite, Stay Brite, Stain b-gone teeth whitening pen for wine drinkers and stain b-gone. You can enjoy five shades smile under five minutes a day. This whitening pen contains naturally white tooth which can prevent stains without losing its sensitivity. This whitening pens can be used in the morning and nightly oral care routines.
Pet Oral Care
Pet oral care consists of three different products such as Pet pure teeth and gum cleaning pen, Pet pure oral cleaning spray and pet pure oral wellness bundle. Our pets must deserve healthy mouths too. This cleaning pen for cats and dogs helps remove plaque buildup which can be treated naturally. Spray for cats and dogs helps to fight tartar buildup and naturally freshen your pet's breath.
Activated Charcoal 
This activated charcoal is made from peat, coconut shell, petroleum, and coal. It is also used as medicine. Activated charcoal is heated in common charcoal in the presence of a gas that can develop a lot of internal spaces. These pores help to activate charcoal traps chemicals. This activated charcoal is good at absorbing chemicals which can prevent their absorption.
Conclusion 
Dr Brite sells 100% recyclable products such as Toothpaste, mouthwash, Mint healing spray, whitening pens, pet oral care, off-color teeth, Bad breath, Gum pain, coconut oil, and Fluoride-free.