Do you know in 2020, around fifty percent of Amazon's sales came from third-party sellers? Amazed, right? It is only possible due to Amazon's FBA (Fulfillment By Amazon) service. Ecommerce industry has seen a boom in business in recent years. And Covid-19 pandemic has given a big boost to this industry as everybody is still staying indoors and malls are closed. Amazon has made it simple for third-party sellers to list their products on its platform and sell them. BuyBotPro is a tool that automatically calculates the FBA and analyzes your online arbitrage and wholesale deals.
BuyBotPro can be used as a chrome extension or a mobile application. Its extension version can be used directly while browsing Amazon's marketplace. This tool analyzes thousands of data points within seconds.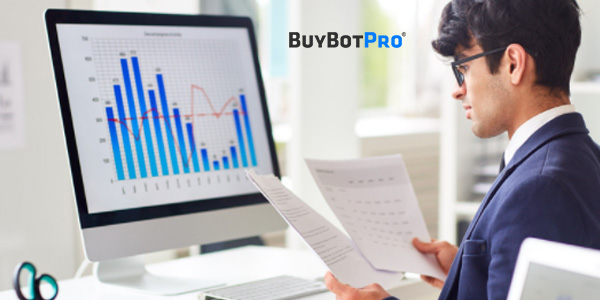 Amazon FBA calculator at your fingertips
BuyBotPro was started by Mathew Webley and Karen Hutson to help entrepreneurs and small sellers to grow their Amazon business. This tool calculates your total revenue after deducting the tax amount. It also calculates the BSR of products, which helps you understand the selling rank of a particular product.
This virtual assistant provides you with the sales figures of products from the past 90 days and also predicts the sale figures for the next 90 days. BuyBotPro is now available as an application, which helps you use all the features of the website.
Features Of BuyBotPro
BuyBotPro has helped third-party sellers to grow their Amazon business more effectively and profitably. You don't need more time to calculate your total sale figures; the tool will calculate everything for you. You can also find some major features of BuyBotPro below:
Calculates your ROI and Profit
BuyBotPro calculates your ROI, profits, and other fees, which might be missed if calculated manually. It also calculates the referral fees, storage fees, FBA fulfillment fees, VAT(if in the UK), and other external costs.
Analyzes your sales history
This virtual assistant analyzes the Best Selling Rate (BSR) for products. This will give you full details about the sales history of any product. You can see the past price of the product, and BuyBotPro will also predict the future price of the product according to the selling trend.
Automatic Hazmat Detection
It takes time if you will manually look for Hazmat products. BuyBotPro automatically detects the ASIN to look up Hazmat products with its built-in Hazmat Detector.
Calculates the PAN-EU Fees
If you are a UK seller and want to sell your products in other countries in Europe, you have to pay PAN-EU fees. BuyBotPro helps to calculate the exact fee amount so that you don't pay any extra money.
UK VAT Calculation
BuyBotPro calculates VAT for you; it also checks Standard VAT registered, Flat rate registered, and does not apply VAT for US sellers who sell only in the US. It also comes with a built-in Private Label alert system.
Pricing
The BuyBotPro free version comes with a 14 day trial period, where you can use all the pro features for free. There are two types of paid plans, with and without suspension safeguard, priced at $29.95/month and $39.95/month. Both are billed annually. If you opt for the monthly plan, you have to pay $34.95/month and $44.95/month, respectively.
Conclusion
BuyBotPro is an excellent choice for small sellers and entrepreneurs who want to establish their Amazon business. Its plans are also priced affordably, and it will automatically calculate all the taxes and other charges for you. You can use this tool on upto five devices with on BuyBotPro license key. Kindly visit their website for more details.