Treehut is a brand that has an amalgamation of quality and design from the creative artisans from Bali. If you are hunting for a special gift for someone you love, corporate gifts, anniversary, or any other occasion, Treehut is a brand to visit.
Click Here To Visit Treehut
From a huge range of watches, bracelets, accessories, and much more, you will find the product you are looking for as per your budget.
Uniqueness Of Treehut
Treehut is a brand that touches hearts. The simple yet exclusive designs that reflect the traditional richness using natural materials are the unique aspect of the product. There are certain aspects of this brand that makes it different.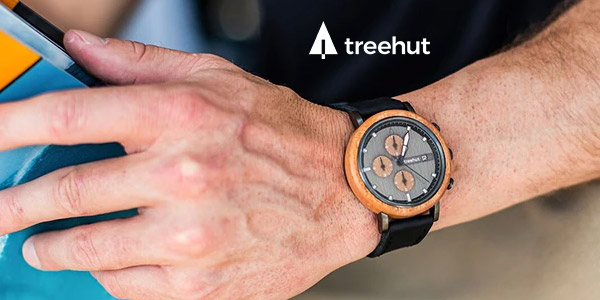 Designs And Range
Enrichment in Treehut watches is a result of exclusive quality natural materials used in watches. Be it top-quality wood, soft premium leather, or stainless steel watches, the watches, and other products speak of quality and elegance. The watches are lightweight and available in various designs, be it formal, sporty, or casual everyday wear.
Apart from watches, other gift items also have a huge range to choose from and an ensemble of colors to display. They stand apart from the regular brands due to the personal touch and care put in by craftsmen.
Gifts With Personal Touch
Once the watch is ready, Treehut makes it personal. With the engravings at the back of the watch, the gift becomes all the more special. You can either get the name of your loved ones or companies in case of corporate gifting. This aspect certainly makes the product unique.
Pocket-friendly
Treehut has a range to choose the product as per your budget. The company does not have an expensive and hard-to afford price range that a commoner may not pay. The watches and gifts are valued for money.
Exclusive Product Range That Speaks
Talking of the product range at Treehut, the Constance Collection is a beautiful display of shimmering crystals in softwood edges, high-quality leather, and steel watches that make them sparkle. Mostly preferred for women, this range has its own apace that it enjoys. The sunray dials with crystals appear impressive and irresistible.
Yet another range is the Dublin Chrono Collection, and the New Aster range is the best new age set of watches to choose from. Trendy designs and color range with three-link bands are classy and fashionable too!
Treehut offers many other products like swanky sunglasses, glittering bracelets and necklaces, wallets, and much more. Moreover, to make it more special, the special packaging makes it most special and exciting.
Pricing
One of the biggest advantages of watches and gifts by Treehut is the cost. They offer products that range from $35 and may even go up to $170. Depending on your budget, you may make your pick. Some regular discounts and sales keep flashing on the website, giving you the extra edge of even lesser costs.
Thus, the next time you feel like gifting, think of Treehut, the one-stop solution for gifts in vogue!