Almost all of us have played with various popular toys like My Little Pony, Barbie, Glitter Magic Wands, Slinky, Slime, Lego, and many more. Alongside this, many of us were used to create some imaginary characters for story writing or creating comics of their own. Some use to create those fictional characters with Play-Doh or clay for taking their imagination to the next level. By going through this Toy Box Store Review, you will get to know about a wide variety of bundles available at the Toy Box Store. 
Click Here To Visit Toy Box Store
However, those imaginative clay models were not to the mark then. But now for today's kids, the 3D printers and customizable toy stores have diminished the imperfection. One of the most liked names is Toy Box, which takes your imagination to reality with just pressing a button. Let's learn about it in detail. 
Why Considering Toy Box Store Review?
Toybox is a 3D printing kit for kids with imagination to convert everything to real. The store has created the bundle of toy printing by using a very intuitive interface and easy-to-use design. The tool just asks for the selection of a toy or customization of any toy with just a command (button) and the toy of your imagination or selection is ready for you to play. The store claims to offer a high-quality and rich selection of toys.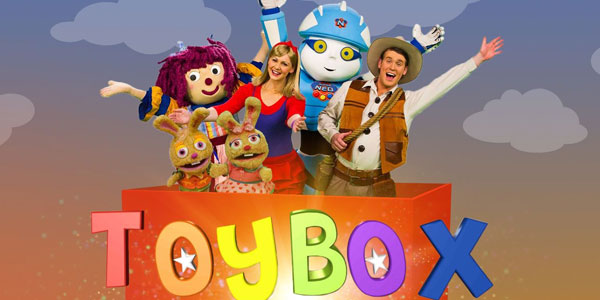 The 3D printing tool of Toybox aims at bestowing the ability to offer imaginative and adventurous thoughts of the young mind to a minimized version of reality with their toys. This cool technology encourages the imagination for boosting the creativity of kids. The Toybox is designed in a way that is easy to use and built the toys for creating your own toy factory at home.  
How To Use Toybox?
Toybox 3D printing box is easy to use and fun to explore the box of joy. It is very simple to use- only 4 steps to start the fun. 
Step 1- Installation
After removing the Toybox and its accessories from the packaging, directly connect the device outlet. 
Step 2- Connection
After connection, pair your wifi and your profile to the Toybox.
Step 3- Loading
Load the Toybox printer food into the food chamber. 
Step 4- Print
Download the Toybox app on your mobile and select, draw, or upload the desired character or object by navigating the app and click on print to add the 3D printed toys or models for your school project. 
Toybox has an ever-expanding catalog with thousands of awesome toys, which makes it easy for everyone to get a specific toy with just a finger touch. Alongside the vast collection, the Toybox adds new toys every week so that you never get bored.  
Toybox Creator Space is an open door opportunity for those kids who wish to customize or create their own toys with special easy-to-use apps and tools.
Toybox Joy Bundles 
As per the collection and quantity of the printed food combo with the Toybox set, the store has made an affordable 2 joy bundles- 
The deluxe bundle has 8 pre-set printed food rolls along with an EZ-peel bed, more than 2000 digital toy catalogs, and creator space access. Whereas the starter bundle consists of only a coconut printer food, EZ-peel bed, creator space access, 2000+ digital toy catalog.
Alongside this, for the refills of printed food rolls, the store offers bolt bundles and single bundles of rolls in a variety of flavors and colors to make a perfect selection. 
Final Words 
Toybox is a fun bundle, enabling every kit to easily print colorful, various sizes and shapes of fun toys with just a click and in minutes. The designers of Toybox have made the box design in such a way that kids can see the whole process of making or printing of design. This enhances the joy of playing with self-designed or customized toys more fun. The Toybox is fun for everyone especially for the older children who wish to create their own toys or school project models, Toybox is more an adventurous device than a fun and printing device. We hope our team has provided an honest Toy Box Store Review to our global reader.