Do you want your children to learn multiplication time tables earlier? Then you have to look for a reliable tutor for your children. All your child learning worries come to an end here at Times Tales, an online platform that helps the children learn the easiest and fastest timetables.
Time Tales is an online learning platform that helps in memorizing multiplication facts faster and easier. It is an award-winning, story-based program that is designed to work for all learners. The learning method of this program is different from others, and it is very easy and stressless.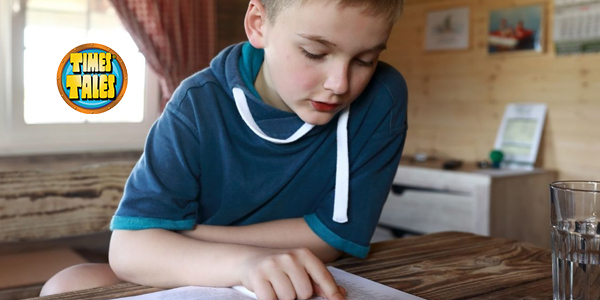 Why choose Time Tales?
The learning method is the major reason you should consider Time Tales for teaching multiplication facts to your children. The way of teaching is fun, and the children will enjoy learning. Learning time is very less, and the child will learn the complete timetables within two weeks. It provides facilities to children having learning disabilities.
Programs offered by Time Tales
Time Tales has various multiplication programs as per the requirements of children and their skills
Times Tales DVD
Times Tales DVD can be used to memorize the upper times tables very fast. It is one of the fastest and the most effective methods to learn the times table. This DVD is designed for the students who need extra reinforcement in memorizing their upper multiplication and division facts.
Times Tales math fun bundle
This bundle makes learning fun and practical for the students who are ready to enhance their upper timetables and apply them in real life. Times Tales bundle helps students master their upper timetables and apply their math skills in real practical situations.
Time Tales Workbook
Times Tales workbook helps the students to memorize the upper timetables fast. This program is completely effective for all learners, including students with learning disabilities. This Time Tales book gives a creative way of learning the most difficult maths facts.
Time Tales Deluxe
Times Tales deluxe is perfectly suitable for extra reinforcement and teaching students with different learning styles. This visual learning method will help the children in memorizing mathematical facts faster and easier.
Pricing at Time Tales
Times Tales is an online learning platform that provides various programs at affordable prices and discounts. Time Tales deluxe home edition is available at the discounted price of $39.95. Time Tales math fun bundle is available at $45.95, and the multiplication mastery bundle is $62.95. Times Tales streaming and DVD is at $21.95, and the workbook is just at $17.95.
Conclusion
Times Tales is a visual learning platform that helps children learn the upper multiplication facts in very little time. The teaching method of Time Tales is very different from others the students will enjoy in learning multiplication. It gives extra reinforcements for the children having disabilities in learning. Students can learn multiplication facts and apply their skills in practical life.