Are you looking to buy a drone and its accessories? Then you should go for SwellPro. SwellPro is the platform where you can buy a high-quality drone and its essential accessories.
Click Here To Visit SwellPro
SwellPro makes a collection of waterproof drones and accessories. This company develops new products and techniques to release innovative waterproof products in the market. The waterproof drones can be used for flying it on top of the water, swimming pools, and more. Here you can buy the essential parts of drones such as drone cameras, blades, remote controls, and more. In this review, you will get information about the products and their prices.Eric came back to China he started manufacturing and designing of the waterproof drone.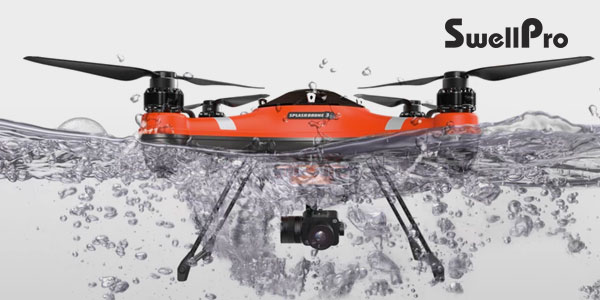 Why SwellPro?
Swellpro started FPV factory with a group of aircraft experts. In the initial stage their the whole team has gone through countless obstacles. But today swellpro waterproof gimbal remains as the most significant achievement for all time.
Uniqueness Of SwellPro
SwellPro provides the marine drone, which is the first waterproof quadcopter with a GoPro mount. These drones can be used for filming, fishing, boating, and search & rescue. Every component of the product has different warranties. If you are not feeling happy with the product purchase, you can request a refund within 14 days. Get a 14-day money-back guarantee with a 1-year warranty.
Enjoy a 5% discount on your first purchase and also the summer sale. You can get Free DHL or FedEx shipping on orders of more than $900. Sign up to them to get to know about the product updates, newsletters, and special offers.
Products Of SwellPro
SwellPro offers all-weather waterproof drones and their accessories. The following is the explanation of some products,
SwellPro Splash Drone 4 – This drone has a floating design and is made to have the best waterproofing technology. It is made out of industrial-grade ABS. The waterproof motors and internal electronics are also coated with corrosion-resistant coating.
SwellPro Splash Drone 3+ – This product provides smooth flight and a smart remote controller with a completely waterproof body made with tough material. It is designed for marine use. The drone is modifiable to make changes according to your requirements.
SwellPro Fisherman – Fishing drone made to deliver your baits and long lines upto 1.6 km. It has upto 2kg bait capacity and wind resistance of 14.5 m/s. This drone is capable of carrying more than ten baited hooks or lures.
SwellPro Spry+ – The all-in-one waterproof action drone allows you to surf above the water or on the water. The spry+ uses advanced EIS software to ensure smooth and shake-free footage.
Pricing Of SwellPro
SwellPro manufactures all weatherproof drones and their accessories that are available at reasonable prices. Some of the products are Spry+ waterproof membrane (set) starting at $6, Spry/Spry+ 2-blade propeller(2 pairs) starting at $10, Spry+ drone at a discounted price of $888.30, and check for further offered products.
Conclusion
SwellPro has a variety of marine drones made with high-quality material. This platform offers accessories according to the type of drone. Here you can buy the 4K quality cameras with compatibility of 12mp, 64 GB storage, and wifi connectivity to capture the moments that are enjoyed on the water. All the drones and their remote controllers are waterproof. This platform also offers the accessories of drones such as an Optical glass dome, SwellPro 3600 mAh battery, SwellPro LiHV Battery charger, and more. Check out the SwellPro drone's three reviews of satisfied customers.