Are you looking for fine-quality handbags and purses to enhance your fashion life? Svala is an online store that offers a huge range of handbags, purses, backpacks, and many more for women. It has bags available from luxury European fabrics.
Click Here To Visit Svala Review
Svala provides a huge variety of luxurious handbags and accessories with fine-quality fabric. It has a huge selection of handmade bags completely suitable to enhance the fashion experience. All the products available are vegan and carefully manufactured for luxurious beauty. More details about the handbags and other products are available in this article.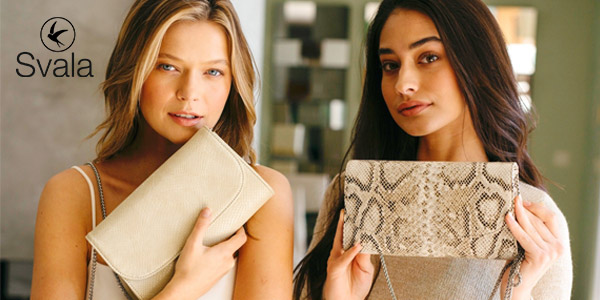 Why choose Svala?
If you are concerned about why to choose Svala over other handbags providers, then one of the reasons is that it has a collection of the latest and trendy luxurious handbags. It has premium, luxurious and Italian vegan leather. All the bags are easily convertible for multiple usages. It has sustainable fabric made from pineapple, cork, and recycled plastic bottles.
Products at Svala
Svala offers a wide collection of handmade luxurious handbags and accessories for a fashionable lifestyle
Gemma Backpack Purse
The gemma backpack is an elegant and versatile bag that can be used as a backpack or handbag by adjusting the removable straps. The backpack has a hidden magnetic closure with an adjustable handbag strap drop.
Simma Tote
Simma tote is a Svala bag made from natural cork and handcrafted with natural and biodegradable materials. It is large enough to hold daily essentials and includes an organic cotton Svala dust bag.
Didi Clutch Mini
The Didi clutch mini is a structured purse that can be used as a clutch or a shoulder bag by adding the detachable chain strap. It is lined with black recycled polyester made with plastic bottles and combined with organic cotton.
Mia Card Case
Mia card case is handcrafted from luxurious Italian vegan leather and has four standard credit card slots. This credit card case is easy to use and fits in small pockets also.
Pricing at Svala
Svala provides a huge variety of handbags and accessories at affordable and discounted prices. Gemma backpack purse is available at $295, and Simma tote bags are available at just $195. Didi clutch mini handbags are available at $220.
Sara chain wallet purse is available at just $225. Mia card case is at $55, and Tashi crossbody backpack is at $245. Ela foldover hand clutch is available at $130, and Ariel pouch is at $95.
Conclusion
Svala provides a wide variety of luxurious handbags for women. It has a variety of completely vegan backpacks available, which can be used for multiple occasions. All the products are made from high-quality fabric and imported materials. This store also provides various accessories like clutches, pouches, and many other accessories.