Proko is a fantastic platform which is loaded with the resources of artists. Their main aim is to provide awesome artistic instructional videos.
Why Proko?
The founder of a proko company is Stan Prokopenko. He is an artist and teacher. You can eventually notice that he makes entertaining them while teaching educational tutorials. During this process, individuals can learn better by retaining more information. The is a process of continuous learning and you can re-watch these videos whenever you are free. Stan Prokopenko wants to share this information and knowledge with other professionals. This is a library of all videos.
Proko Books
At proko  eighteen different types of book collections were available such as Drawing the head and hands by Andrew Loomis, Figure drawing for all it's worth by Andrew Loomis, Successful Drawing by Andrew Loomis, Figure drawing by Steve Huston, Figure drawing by Michael Hampton, Vilppu drawing manual by Glenn Vippu, Human anatomy for artists by Eliot Goldfinger, Artistic Anatomy by Dr. Paul Richer, Anatomy for the Artist by Sarah Simblet, Strength training anatomy 3rd edition by Frederic Delavier, Constructive Anatomy by George B. Bridgman, Imagination Realism by James Gurney, Color and Light by James Gurney, Alla Prima  by Richard Schmid, The art spirit by Robert Henri, Drawing people by Barbara Bradley, Force dynamic life drawing by Mike Mattesi, Force drawing human anatomy by Mike Mattesi and Force animal drawing by Mike mattesi.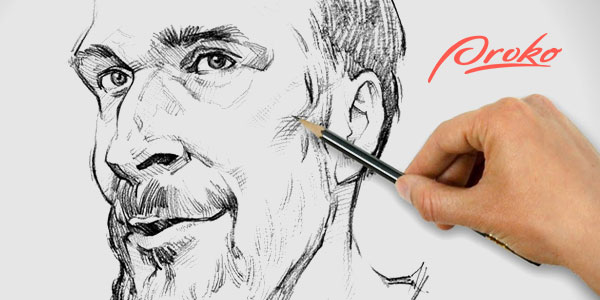 Proko Bean
The proko bean has been divided into two forms like one for the rib cage and another for the hips. Just imagine if you take a sock and place two balls in it. Due to the softer skin which is surrounded the balls acts like they can be twisted, tilt side to side, lean forward and backward. The outer portion can be stretch & Pinch. This represents the actual skin how it would react to the regular motions on the human body. Oval hips consist of hips which can be oblique and meets top oval.
Proko Beginner Course
Proko beginner course teaches certain fundamentals to measure principle in the actual drawing. Some of the fundaments which are enlisted such as Figure drawing course, Basic shapes, How to hold and control your pencil, Drawing supplies I use for longer drawings and How to shade a drawing, Top 5 shading mistakes, Top 5 drawing mistakes, Quickly draw heads with the Loomis method of part one, Draw any head type with Loomis method of Part two and Intuitive portrait sketching with the Loomis method of part three.
Proko Biceps
In this, you are going to learn about how to draw the biceps and Brachialis. This brachialis is present under the biceps which helps to bend the elbow. It is inserted by a coronoid process which allows hooking on the front. This brachialis can only be visible from the sides of the arm. They are higher on the outer side and Lower on inside. A large number of Arteries, Veins, and nerves are formed inside. If you flexed it harder then, it appears in the oval-shape.