Are you looking to buy a portable thermal printer? Then you should buy it from Phomemo. Phomemo has different types of printers that provide high-quality printing.
Phomemo offers the latest mobile printing method in this modern world. This platform offers a different series of pocket printers and label makers. This company focuses on designing creative printers and has released different types of printers for commercial and domestic use. You can also shop for paper rolls that are compatible with their printers. Their aim is to satisfy customers with standard quality products. In this review, you will get information about the offered products and prices.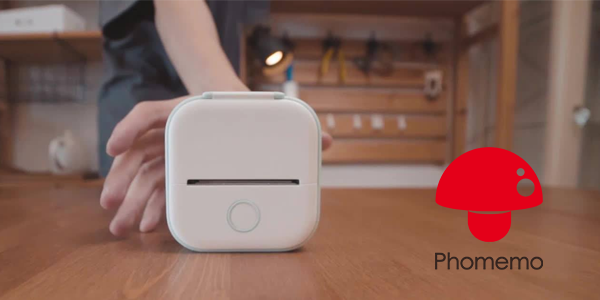 Why Phomemo?
Phomemo provides a One-year guarantee and Free Worldwide shipping. This company allows returns for most items within 7 days from the date of product purchase. You will experience satisfying customer care service.
Products Of Phomemo
Phomemo printers and label makers are available in different varieties. The following are some of them,
Phomemo M03 Portable Thermal Printer – This printer has Bluetooth connectivity and a long-lasting battery. The images can be transformed into editable texts in seconds.
Phomemo printer paper – It is a genuine color thermal adhesive Rainbow paper or stick it anywhere. It can be utilized to make work notes or print images. It is safe and eco-friendly.
T02 Pocket Printer – It is compact and portable. It is prepared with one button printing with inkless printing and an easy setup.
T02 Thermal paper – This box contains three rolls of transparent adhesive thermal paper. It is scratch-resistant, oil-proof, and waterproof.
P3100 Thermal Label Maker – This label maker provides fast printing and updates-free graphics, frames, and different types of fonts. It has a patented coating and thermal transfer technology.
PM-246 Pro Thermal Shipping Label Printer – It is light in weight and has a compact size. It is compatible with Windows and Mac OS Operating systems.
Pricing Of Phomemo Products
Phomemo offers an M03 Portable printer Starting at $77.99, and have a look at further offered printers. Buy the printers at affordable prices and discount prices. M02 Pro Pocket printer can be bought at affordable and discount prices Starting from $57.99.
Conclusion
Phomemo is a company that has a collection of portable printers and label makers' devices with Bluetooth connectivity and many features. This platform provides different types of label makers such as P3100, P12, and D30 Series. You can also shop for Shipping label printers that are available in different series. For any questions or need information about the products, you can reach customer care support.