Standing in a queue at a grocery or beer store during your visit to a new place is tiresome and boring. You waste a lot of time buying these essentials while you can enjoy your vacation time with your loved ones. Worry no more; now, you can order your essentials and get them delivered at the hotel or resort you will be staying at. Orlando Grocery Express will help you get all the essentials you need during your vacation at an affordable price.
Click Here To Visit Orlando Grocery Express
This article will give you an overview of how the Orlando grocery express works and why you should choose its service.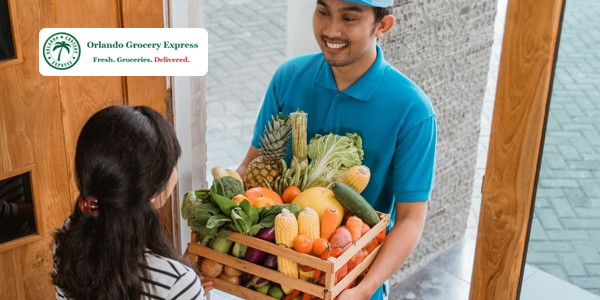 Why choose Orlando Grocery Express?
Orlando Grocery Express was founded in 2012 to ease grocery shopping for the visitors of Central Florida. You can place orders online from your house before you start your trip to Central Florida, and the store also allows you to choose the date and time of the delivery. So that when you will reach your hotel, resort, or vacation house, the ordered groceries will be ready for you to pick.
Products Orlando Grocery Express Offers
Every vacation items and daily essentials that you can think of are available at Orlando Grocery Express. You can check the availability of your desired items below:
Baby Products
Baby products are the most-have essential items during your vacation as these are regularly used products. You can order a wide variety of baby foods and products like diapers, wipes, etc., at a very affordable price at Orlando Grocery Express.
Baking Goods
If you are planning for bonfires or camping, then baking goods like marshmallows, cooking spray, muffins are the best products you need to have. The grocery store comes with a wide collection of baking goods that will make your vacation memorable.
Beers And Wines
Chilling with friends requires beers and wines. Orlando Grocery Express will meet your beer craving by offering you beers in packs of 6 to 24 bottles or cans. But, you should provide your ID to verify your age while ordering the beers or wines according to the law.
Breakfast Foods
Eating your breakfast at restaurants and hotels regularly will cost you more. You can order your breakfast foods like oatmeal, cereals, etc., from the online grocery store at a very reasonable price.
Camping Items
Are you planning camping? Orlando Grocery Express comes with a variety of camping items like matchlight charcoal, adult and youth poncho, styrofoam cooler, etc., at affordable prices. The online store will save your time on purchasing these items from offline stores.
Pricing
All the items sold on Orlando Grocery Express are priced very competitively. For placing an order, you need to add your selected item to the cart and choose the hotels or vacation homes from the website for the delivery. Whether it is a baby product or a camping item, all the products are priced between $1.99 and $50. And, the standard delivery charge is $14, but if you purchase more than $200, you will get free delivery.
Conclusion
Why stand in a queue for buying groceries and vacation items in a store when you can order them online and can make them delivered to you. Orlando Grocery Express will help you enjoy your vacation to the fullest by saving your time and money in grocery and vacation essentials shopping. To check about delivery dates and sales, you can visit their website.