Solar panels play a crucial role in various industries where the usage of electricity is very high. Efficient and effective solar panels are required for all industries. Loom Solar is the online platform that provides high-quality approved solar panels for complete energy storage.
Click Here To Visit Loom Solar
Loom Solar is the manufacturer of solar panels and lithium batteries with an in-house research and development center. It has super-efficiency PV solar panels and multi-purpose lithium batteries for cars, drones, and home appliances. More details about the solar panel and its functions will be available in this article.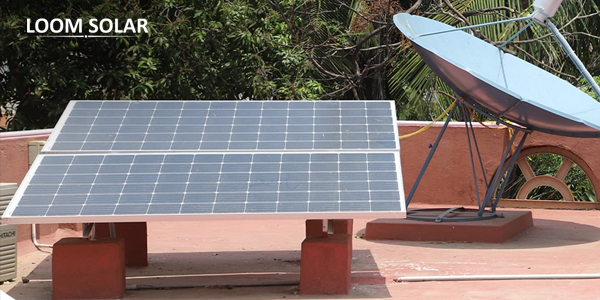 Why choose Loom Solar?
If you choose Loom Solar over other solar panel providers, then one of the reasons is that it has completely safe and efficient solar panels and batteries. All the products at Loom Solar are quality tested under highly experienced technicians. It has a team available with multiple language compatibility to solve all the queries of the customers.
Products at Loom Solar
Loom Solar provides a huge variety of solar systems, panels, and lithium batteries for electricity generation and maintenance
Loom Solar Panel – Shark 440
This solar panel has one of the powerful and advanced technologies which very limited companies provide. Loom Solar panel has a 440-watt super-efficient feature with compatibility to generate 30-50% more power in a limited space.
40 ah/ 500 watt hour lithium battery
Loom Solar atom battery is mostly used for home lighting systems and street lights. The lithium battery cells used in this battery are also used in electric vehicles like cars and motorbikes. It has the fastest charging capability and is completely maintenance-free.
Loom Solar Panel DC Wire
DC wires play an important role in connecting the solar panels with inverter and charge controllers. Loom Solar panel DC wires come in various sizes as per the requirements and have a one-year warranty from the date of installation.
Loom Solar 1 Panel Stand
Loom Solar offers a portable solar panel stand that can be installed on one solar panel. A solar panel from 125 watts – 180 watts of any brand can be installed on the home roof. It is a completely rust-proof solar panel stand that has a life of more than 25 years.
Pricing at Loom Solar
Loom Solar offers a huge variety of solar panels and its accessories and lithium batteries at affordable and discounted prices. Loom Solar panel 20- watt is available at the discounted price of ₹1300. Atom 12 ah / 150 watt-hour multi-purpose lithium battery original price was ₹6500, and the discounted price is ₹3750.
Loom Solar 0.5 kW off-grid solar system with 4-5 hours backup is available to save 33% from the original price. Shark Bi- Facial solar panel with 440- 530 watt compatibility was at ₹60,000 and is now available at the discounted price of ₹40,000. Loom Solar DC wire with 15 meters pair is at ₹1800.
Conclusion
Loom Solar is an online platform that provides many highly powerful and efficient solar panels and lithium batteries. It has a wide collection of various solar panel accessories for easy installation and maintenance. Highly qualified professionals approve all the products. This platform has the latest technology equipment for energy saving.