Do you want to decorate your laptop? Then you should select Keyshorts to do so. Keyshorts has a wide selection of language and multi-language keyboard stickers for understanding languages other than English.
Click Here To Visit Keyshorts
Keyshorts offers colorful keyboard stickers, laptop skins, MacBook skins, and more. The products have focused designs from worldwide that are made especially for any laptop and language. You can give a new look to your computer by applying skins or keyboards stickers to it. This platform allows you to select multiple languages, different backgrounds, vinyl type and space bar options. In this review, you will get information about the products and services. Check for the Macbook air keyboard skins and for various laptops.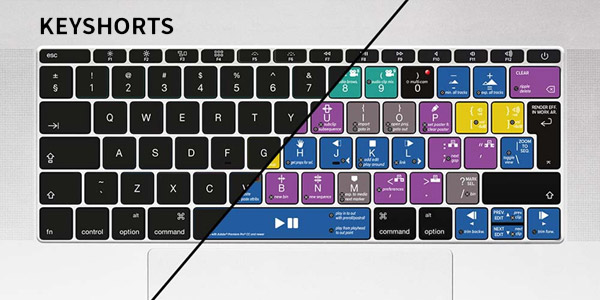 Uniqueness of Keyshorts
Keyshorts ultimately provides high-quality stickers and keyboard skins for laptops. This platform makes use of 100% opaque colors, including white and eco-printing with UV LED Technology. This company provides fast shipping with clear application instructions. You can build your own keyboard stickers as you want through the "Build My Own" option.
They have verified various materials, inks, and suppliers. The stickers are available For Mac, Apple, PC, and Windows. Here you can shop for Comic keyboard stickers, stardust keyboard decal, Waterproof jungle laptop keyboard stickers, and more.
This platform has many collections such as Classic art collection, rose collection, marble collection, Space & galaxies collection, wood collection, and so on. It has Greenguard gold certification. Stay updated by following them on social media platforms.
Products and Pricing Of Keyshorts
Keyshorts offers beautiful scenes for the decoration of your Laptops, Macbooks, tablets and more. The designs that are provided by this platform are very attractive and good looking. The laptop skins will be tailored according to your laptop size.
Some of the products that are available at reasonable prices are Transparent keyboard stickers starting at $19.95 USD, Classic marble macbook skin starting at $28.95, Stardust laptop skin at $29.95 and check for more.
Conclusion
Keyshorts creates creative designs of keyboard stickers for your laptops. This company works on higher quality and engaging details. If your laptop's keyboard needs new keys just paste the transparent stickers on them. This platform helps you to change the layouts, includes multilingual options and provides stickers for applications. Here you can buy DIY keyboard labels builder, Macbook cases, laptop trackpad stickers and more. Also check for the keyshorts in French and polish.