Currently, dropshipping is a new business trend. Many online entities try to establish their dropshipping base online to get a hold of their customers and new markets. However, just having a Shopify account and having an online store doesn't assure you success.
Click Here To Visit Dropship For Sale
The need is to find the right drop shipping service provider that can set up customized and pre-sales online stores to connect with a huge database. Dropship for Sale is one such popular company that has massive choices to establish your custom-made and pre-made stores within a few clicks.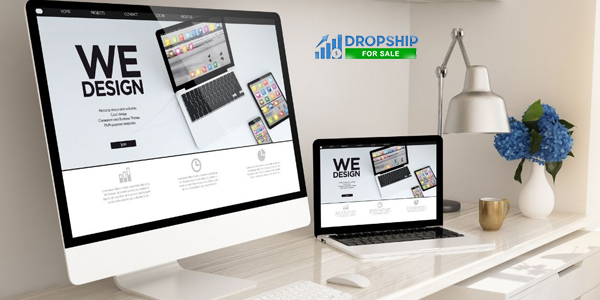 Why is Dropship for Sale Famous?
There are several reasons to love Dropship for Sale. The website offers unique designs, amazing and transferable domains for customers after purchase. Therefore, customers get an exclusive design online appearance. Customers looking to buy a fully customized store can build almost all types of stores with specific requirements. Users looking for a quick design of stores can choose from a template database and purchase the desired and fully optimized store within a few clicks. Where can you find the most professionally built with custom domains and ready-to-transfer domains?
Services offered by Dropship for Sale
Dropship for Sale is a store hosted on Shopify, which provides the necessary online eCommerce platform to sell products and services to end customers. Users can opt for three main options to satisfy their online goals;
Build a Store ($199) – An option that enables customers to build a store with specifications followed on one of the existing templates. Choosing a template and placing an order will help in creating a fully functional online store with desired business name, brand, and much more within 24 hours.
Pre-made Stores ($997plus) – These stores are easily transferable to customers after purchase. Useful for building unique stores with unique domains, this option can give you a feel to own a unique domain name.
Custom Stores (price on request)– Being a customized option, developers build a complete customized website as per the customized requirements of the customers.
Discounts and Offers
The company offers great discounts and deals on its services. For 2021, the company has announced a yearly value of 21% off on orders applicable on building a store or pre-made store options only.
The Final Verdict
Dropship For Sale is an online web development company that enables online businesses to get impressive stores for clients. The company builds eCommerce stores on the Shopify platform after getting briefs from customers through its official website. They are a passionate and young team of web developers with an enriched background in eCommerce, dropshipping, and marketing. Their services mainly include eCommerce store building and supplier sourcing.