Nowadays, there are several brands or platforms available for people to create a website for their own purposes, like business or work. However, having a website is not everything as there are a lot of things that you have to take care of by making essential changes for your website. So, to make your website successful, you need several features, which can help you to improve your website quality. By considering all these facts, one of the platforms, "DreamHost" has come into existence to make your website top-class without facing any security issue. Moreover, to know about the domain, hosting, website, and WooCommerce prices, you can take a view at DreamHost Review.
It offers high standard features to grow your website in a very easy, fast, and reliable way. It comes with 24*7 customer services where the US-based experts are always available for you to guide or tell anything about your issues. Its hosting, domain, and website are available at a very fair price.
Why Choose DreamHost?
There are various reasons to choose DreamHost. It's nearly 20 years of experience in the website field. Its major focus is on web designers, bloggers, successful sites, online businesses, and developers. It is a platform that really helps to create a website in an easy and fast way without any security disturbance.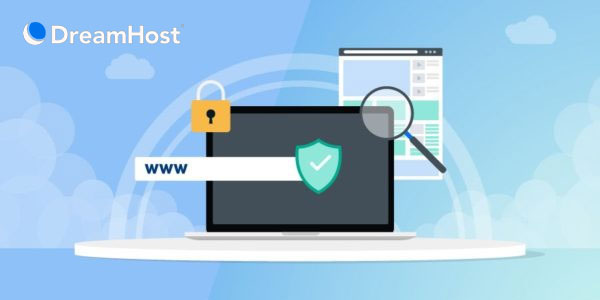 It comes with several security features, which also includes auto-enabled sFTP and Multi-Factor Authentication. It strongly believes in providing the best solution to every single user whenever possible. Its in-house team is going to help you in the best possible way to give you one-touch resolution by making you a part of a family. Moreover, there are several things that have to be mentioned or talked about and to know about DreamHost Review.
What DreamHost offers?
DreamHost has a lot to offer such as WordPress Basics, DreamPress, WooCommerce Hosting, Shared Website Hosting, VPS Hosting, Cloud Hosting, WP Website Builder, Website Design Service, Email along with several domains. All these products are quite useful to make your website a top-class site. Moreover, all these hosting solutions are available at low range and are gettable for every single user.
What are the features of WordPress Hosting?
DreamHost comes with several features such as Instant WordPress Setup, Free Domain, Free SSL Certificate, Free Email Hosting, Auto WordPress Updates, Free Privacy Protection, Advanced Easy to use Panel, Automated Backup, and 24*7 Award Winning Support. It comes with the best and high-performance services that can help you to be successful on the web. Moreover, it comes with a 100% uptime guarantee, WordPress Optimized Servers, and Fast Solid State Storage.
DreamHost Pricing
DreamHost hosting plans are available at a competitive cost. There are a lot of features you get once you are done with selecting your plan to get success on the web platforms. Not only the prices but every single hosting comes with high-security and SSL certificates that can protect your site from all the viruses or scams.