Are you looking for an affordable and varied clothing store for women? If yes, then all you need to know is about BADINKA, an online store for complete women's clothing needs and accessories. It has a huge variety of dresses, jeans, leggings, tops, hoodies available for complete fashion style.
Click Here To Visit BADINKA
BADINKA provides a huge variety of women's clothing from exclusive collections. It has a wide selection of the latest and trendy apparel and accessories to complete all women's needs. All the clothes at BADINKA are made from premium quality fabric for durability and ultra comfort. This store has a huge collection of sweatshirts, hoodies, and warm leggings for a completely reliable winter partner.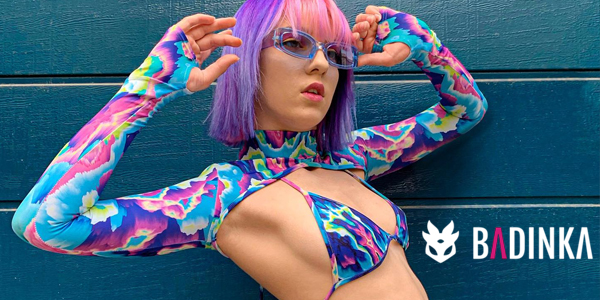 Why choose BADINKA?
If you think about why to choose BADINKA over other clothing and accessories providers, one of the reasons is that it has the widest selection of dresses and shorts available with various colors and patterns. All the products are designed and created under expertise designers. This store provides high-quality clothing and unusual designs that make it more unique from others.
Products at BADINKA
BADINKA offers a huge variety of the latest and trendy women apparel and accessories
The Frenzy Liquid Leggings
The frenzy liquid is the cute high waist leggings with ultra-psychedelic jaded print all over the leggings. These BADINKA leggings are flexible and stretchy and made from non-transparent Italian lycra.
Trap Onesie
This BADINKA onesie is made from a mixture of both polyester and elastane. It is the inside printed hoodie with side pockets and soft inner lining. Trap onesie is designed in a completely loose fit for easy to all sizes.
Galaxy Face Mask
Galaxy face mask is a reusable form-fitting fashion face mask with premium quality print designs. These BADINKA masks have an easy to breathe and washable feature with soft stretching ear loops.
Liquid Insect Biker Shorts Set
Liquid insect biker shorts set has a flattering-form fitting construction with a high elastic waist. This BADINKA clothing has luxurious and silky see-through mesh fabric with various sizes from xs to XXL.
Pricing at BADINKA
BADINKA offers a huge variety of clothes and accessories for women at affordable and discounted prices. Minimal mesh skirt and Synth wave mesh skirt is available for just $29. Liquid insect mesh two-piece shrug is at $44, and a Minimal mesh sleeved top is available at $39.
Khuna mesh leggings and Kahuna mesh two-piece shrug top are at $45. Warbot mesh full costume is available at $89, and Time wrap mesh rave set is $44. Fierce fluid and Fantazia rave shrug set to start from $29.
Conclusion
BADINKA is an online store that provides a huge selection of the latest and high-quality clothing materials and accessories for women at reasonable prices. It has a wide collection of costumes available for Halloween. This store offers designer face masks with breathing compatibility.