Beauty products play a vital role in day to day life. Choosing a reliable and effective product is essential for enhancing beauty. Axiology provides a huge variety of clinically tested, high-quality beauty products for all types of skin.
Axiology is an online store for completely vegan beauty products. All the products are made from fine quality ingredients and safe to use on all types of skin. The products provided by Axiology have zero wastage and are made from completely organic oils. In this article, you will grasp more details about the products and their pricing.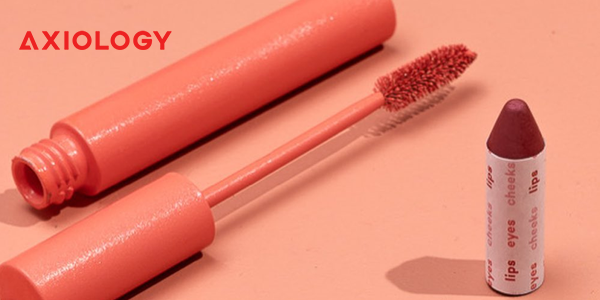 Why choose Axiology?
If you think about why to choose Axiology over other beauty brands, then one of the prompt reasons is that they provide completely clean and vegan beauty products. All the products are completely cruelty-free and made from organic ingredients like castor oil, avocado oil, grapeseed oil, orange oil, neem oil, and many more. The package of the crayon is packed in a completely plastic-free material.
Products at Axiology
Axiology provides a wide range of beauty products at affordable and discounted prices
Attitude – Lipstick
Attitude is completely clean, vegan, and cruelty-free lipstick for nourishing and moisturizing lips. This Axiology lipstick is made from ten ingredients which gives a super silky and buttery texture. It is completely alcohol and gluten-free, and Peta certified.
Caramel – Balmies
Balmie crayons are packed in paper to reduce packaging waste. Axiology balmies are completely plant-friendly and can be worn easily anywhere as it dries quickly like a balm. The balmies are 3-in-1 multi-use for eyes, lips, and cheeks.
Bliss – Crayon
Bliss is a natural Axiology lip crayon for moisturizing lips. It is a completely gluten and cruelty-free crayon with a mixture of organic oils and other ingredients. This lip crayon is completely weightless and made from recyclable plastic tubes.
Cinnamon – Balmies
Axiology lip-to-lid balmies are made from 100% recyclable products. It is made with nourishing oils, butter-like Vitamin E, hemp, and plum oil. These balmies are creamy semi-matte and can be applied to eyes, lips, and cheeks.
Pricing at Axiology
Here you will find various natural beauty products at affordable prices. Lip-to-lid balmies super fan pack is available at $96, and malibu magic is at $36. All vegan lipsticks are available at a flat rate of $28, and any color crayons are at $27.
Balmie highlighters are available at $14, and any color lipstick sample is at $2.
Makeup bags are available at just $14, and gift cards are at $25. All matte balmies are at just $14, and shimmer lipsticks are at $28. Any color neutral, soft cream, rich cream lipstick is available at $28.
Conclusion
Axiology is an online store that provides high-quality natural beauty products. It has a wide collection of lipsticks, balmies, and crayons available in various colors. All the products are completely vegan and free from gluten. The packaging of the products is made in such a way that it can be recycled.