Are you looking for reliable software to spot a new route? Then Anquet can be your accurate pathfinder that you must consider. You can have access to this software using your PC, macOS, iOS and android.
Click Here To Visit Anquet
You have the premium subscriptions offered to view the maps. With the subscription, you can get access to OS Explorer Maps and OS Landranger Maps. To get the brief about products and services of Anquet, you can scroll further.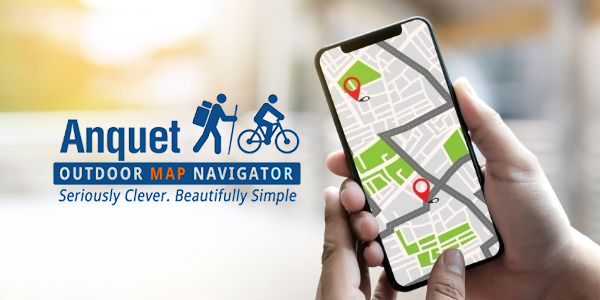 Why To Choose Anquet?
You have a wider access to route maps by subscribing to Anquet. It is a common belief that getting familiar with the place gives confidence to travel farther. So, with Anquet as your travel partner, your destination will never be a stranger to you, rather it is going to be easy to navigate the route. You have exciting yearly subscriptions at the best rate which makes it a good deal.
Products and Services With Pricing
The products of Anquet are Ordnance Survey Explorer with 1:25,000 maps and 1:50,000 Landranger maps. These features are accessible with a purchase of yearly subscription. These services are available for you via the latest apps of your PC, macOS, Android and iOS.
OS Premium subscription
To avail this service, all you need is a device and wifi to view the maps from your home before gearing up your vehicle. Once you are ready to start off, link Anquet Cloud to your mobile. Let your home Wi-Fi be connected to your mobile and allow the download of the route map. The offline map helps you without internet connection whilst leaving home. If you want to download the maps further, then you merely need a mobile or wifi data connection. This particular subscription costs £24 per annum.
OS Premium Plus
A best selling product of Anquet is OS Premium Plus which provides two added map types- first type is GroundRanger and the second one is new OS Open Map Local. You can use the high definition maps at home from your personal computer and use standard definition from mobile as it occupies less space. OS Premium Plus gives you a choice of accessing maps via PC or macOS apps. When you only have the possibility of using the laptop without internet connection then you may need a Plus subscription that is worth £32.
OS Premium Plus OSVMLC
The subscription offers an excellent scale of 1:10,000 Ordnance Survey Vector Map Local which covers mapping for Great Britain. We must say that the level of detailing is great with it and costs £80 per annum.
Final Words
If you are yet to choose a travel guide for a new destination then take Anquet as your assistant. It leads your way with accurate route instructions.