Are you looking for a platform to buy comfortable shoes for yourself and your loved ones? Then you should go for Xero Shoes. Xero Shoes has a wide range of comfortable footwear for both men and women.
Xero Shoes offers high-quality barefoot shoes and sandals for walking, running, and hiking. These genuine shoes let your feet do flexing, moving, bending, and feeling. You can use the handy guide to find an ideal shoe, sandal, or boot. The products have Natural fit, feel, and motion, such as wide toe boxes that enable toes to spread and relax and have "Zero-drop" non-elevated heels for the right posture. The patented feel true sole will enable you to feel the world safely while relaxing your mind. The flexible soles have a low-to-the-ground design for balance and agility. Check the Xero shoe shark tanks show.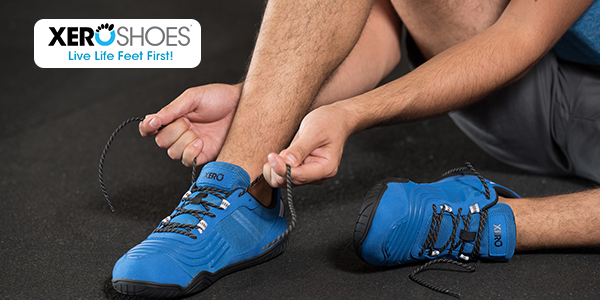 Why Xero Shoes?
Xero shoe company provides 5,000 miles Sole Warranty. All of the shoes are guaranteed 24 months from the date of product purchase for manufacturing issues. This company has featured on famous brands. This company has an option of Xero shoe sale where you can buy the footwear that is on sale.
Products Of Xero Shoes
Xero Shoes sells very comfortable shoes and sandals for Men and Women. Some of them are,
360-MEN – It is a lightweight cross-training shoe with rope-gripping rubber inlays and a high-transaction sole. It is very comfortable and has high performance. It is designed to handle training in the gym.
Veracruz Men – This sandal has a slightly stretchy, comfortable, woven top loop. It has a cushion for comfort and performance. It is available in different sizes and colors.
Alpine Men – This boot keeps the wet out with a fully seam-sealed inner bootie. It is light in weight and grippy. It provides a winter-friendly comfort.
Phoenix Leather – This women's footwear is made with full-grain leather inside and out. It has a 5.5mm Feeltrue rubber sole.
Colorado – Women – This sandal is water-friendly and trail-friendly. It has a wide heel strap and tread-inspired sole.
Daily Hiker Fusion Women – This boot has an abrasion-resistant welded upper and grippier lugged sole. It features a 3.5mm lugged dual chevron tread and a 5.5mm Feeltrue sole.
Kids Shoes – This category has two types of shoes for kids such as PRIO Kids and Z-Trail Kids. These footwears are available in different colors and sizes.
Pricing Of Xero Shoes Products
Xero shoes has an affordable range of sandals starting from $39. Receive Xero shoes PRIO KIDS at $69.99, Xero shoes Z-Trail kids at $59.99, HFS MEN at $109.99, MESA TRAIL MEN at $119.99, PRIO Women at $89.99, DIY FeelTrue Sandal Kit at $17.96 – $30.95, Classic DIY Kit at $17.95 – $35.95, Naboso neuro ball at $25, Xero rox mat at $14.99, Denver at $109.99, Mika at $139.99 and more.
Conclusion
Xero Shoes is the place where you can buy comfortable footwear for Men, women, and kids. There are a number of options to select from. If the customer can't decide what to buy can check the best seller's option. These products allow your foot to move naturally and provide support, protection, and comfort. Thousands of Xero Shoes Reviews are rated 5-star.