Do you want to buy beauty products? Then you should select the Urban Hydration platform. Urban Hydration has a collection of various types of beauty care products at reasonable prices.
Click Here To Visit Urban Hydration
Urban Hydration offers Hair, Skin, and Body care products that are naturally made. These products provide Natural and effective results. The company's goal is to make naturally motivated products that are suitable for the entire family. This platform has award-winning hair collections that are made with natural ingredients. These hair care products make your hair soft, healthy, and nourished. The skincare products help your skin to eliminate the impurities from the skin and give a natural glow and beauty. Shop for body care products such as hand creams, body lotions, gel moisturizers, and more.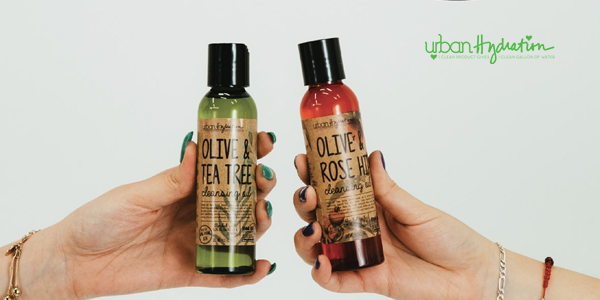 Advantages Of Urban Hydration
Urban Hydration provides a large collection of beauty products for those who are looking for accurate results. Enjoy Free shipping on orders more than $49. Urban Hydration has featured in famous brands.
Natural Products Of Urban Hydration
Urban Hydration presents a variety of beauty-enhancing products that are made carefully.
Honey Health Repair Moisturizer – This moisturizer is made with natural and healthy moisturizing ingredients that help to repair the damage. It is safe for Relaxed, Natural, and colored hair.
Honey Health & Repair Shampoo – It cleanses, moisturizes, and revitalizes dry hair. This shampoo gives strength to the hair.
Bright & Balanced Aloe Vera Leaf – This Face wash helps moisturize the skin and includes detox benefits. It fights acne and fades dark spots.
Bright & Balanced Gel Moisturizer – Urban Hydration Aloe Vera Gel moisturizer smoothens and moisturizes the skin. It is effective for oily and eczema-prone skin. It is suitable for all skin types.
Vanilla Body Scrub – The Scrub helps the skin to brighten and soften. It reduces dark spots, fine lines and protects from environmental aging factors.
Pricing Of Urban Hydration
Urban Hydration has various beauty products for skin, hair, and body. The products are available at acceptable prices, such as Honey health & repair moisturizer at $9.99, Honey health & repair shampoo starting at $10.99, and check for more offered products.
Conclusion
Urban Hydration platform has many products to hydrate your skin, hair, and body. Here you can shop for Suncare products to protect your skin from sunburn. The ingredients that are used in these products are paraben-free, sulfate-free, paraffin-free, phthalate-free, and healthy. This platform provides the best collection of skincare products that can be used to detoxify your skin and make it healthy and glowing.