Worried about getting likes on your photos on social media platforms? Then, relax and go through this article to get ideas on speeding up your editing process to gain more likes. As we all know, today's world is all about presenting yourself on social media platforms like Instagram, Facebook, etc.
Click Here To Visit Travel In Her Shoes
Getting likes and increasing follower base drive people crazy. Travel In Her Shoes by Agnieszka is the right place for people who want to add filters to their photos and learn how to edit their photos on Lightroom.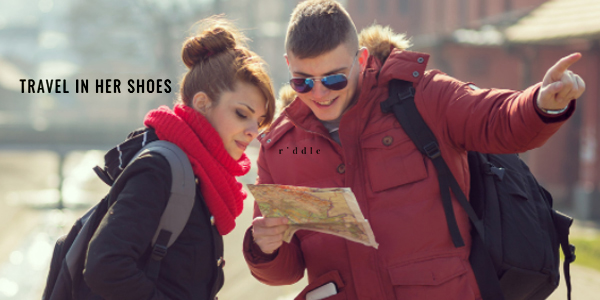 Why Should you Choose Travel In Her Shoes?
Agnieszka, aka Aggie, started Travel In Her Shoes to show the places she has visited as she is a travel blogger herself. She has more than 800K followers on Instagram, and she posts her photos from vacation using various filters, which are eye-catchy. Lightroom is the only software she uses to edit her photos. With Travel In Her Shoes, Aggie is selling a wide variety of presets for smartphones and desktops to help travel enthusiasts worldwide edit their photos like a pro on Lightroom.
The presets available on the website are easy to use and speed up your photo editing process on Lightroom. But before buying the presets, you need to decide the device on which you want to use because smartphone presets will not work on desktops and vice versa.
Preset Collections From Travel In Her Shoes
Travel in Her Shoes comes with a catalog with a wide variety of different types of presets. In the below list, you can get information about the types of presets the store is offering.
Desktop Presets
Desktop presets are the best option for professional photographers. But, it does not mean that you cannot use these presets if you are not a pro photographer. These presets will showcase the creativity at your photography level. But, you will have to be acquainted with Adobe Lightroom before purchasing the presets. Lightroom for desktops will cost you $15 per month.
Mobile Presets
If you are new to photography and social media, then you should use mobile presets as they don't need much editing skills to edit the photos. The mobile presets are only for use in smartphones, but before opening these presets, you should open them on desktops first, or else the presets will not open on your mobile. The Lightroom mobile version is free of cost for iOS and Android devices.
Pricing Of Your Favorite Presets
All the presets on Travel In Her Shoes are affordable and easy to use. The desktop presets will cost you from $60 to $310. Some of the desktop presets come bundled with extra presets, which are bonuses for buyers. You will have to pay from $30 to $380 to purchase mobile presets. Like the desktop presets, in the master edition, you will get all the mobile presets bundled together.
Conclusion
Travel in Her Shoes has changed the way you edit your photos for social media platforms. New travel bloggers always struggle to make their content more presentable. And proper categorized presets according to the locations will speed up your photo editing process. Change how you post your photos and embrace the smart way of editing your pictures with Travel in Her Shoes.