Storm Proxies provides residential back connect rotating & private dedicated proxies. You can get 70,000+ rotating reverse proxies or Premium dedicated proxy. These Storm Proxies works with high speed and performance. Storm Proxies network of 1GB optimized for high performance and fast multi-threading tools. You can get instant access after payment, No waiting for account activation or else proxies. They are automatic and immediate delivery. Users get unlimited bandwidth, No hidden costs, No limits on bandwidth.
Click Here To Visit Storm Proxies
By rotating back connecting proxies, it automatically changes IP on each HTTP request. You can change every 3 to 15 minutes. It depends upon tasks which required a massive amount of different IPs.
Why Storm Proxies?
Each plan comes with 3 types of proxies. It has new IP with every HTTP request and new random IP from the proxy pool. These proxies change IP forever minute. You can use them for account creation, Social sites or Regular browsing. Storm proxies provide secure privacy protection. They use rotating private data center IP addresses. Storm proxies have premium support whenever You need you and develop services.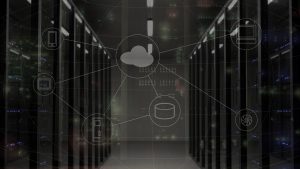 Rotating Proxies
These Rotating proxies were very easy and straightforward to use. No need for manual IP replacement and API. You get Proxy gateway one or several. You enter inside any software which makes a proxy connection. Your software receives a new proxy IP on each HTTP. So you don't need to change IP in the software. All Proxy rotation automatically happens. If you upgrade for higher speed of software, then more actions were done in less time.
These Rotating proxies were optimized for SEO tools, Scraping sites, Traffic bots and Bulk account registration. Tools of SEO like GSA SER, SEnuke, RankerX and Scrapebox. Scraping sites with any custom bot in Curl, Python any other language & Traffic bots with bulk accounts registration. All plans come with four proxy locations. EU, USA, combined USA+EU proxies & Worldwide proxy.
If you sign up for $39 per month then you can get access to 70,000+ proxies pool, 40 maximum connections, 1Access IP and Unlimited bandwidth. For $ 59 you can access to 80 threads, maximum 80 links, two access IP with unlimited bandwidth. For $97 you can access up to 150 threads simultaneously, Max 150 connections, 3 Access IP with Unlimited bandwidth. 

Dedicated Proxies
Dedicated proxies made for general usage like browser surfing, Gaming proxies. For SEO tools, Traffic bots or bulk accounts registration. They also provide Supreme, Nike & sneaker sites proxies, Ticketmaster & Tickets site proxies and social site proxies for Instagram, Facebook, Tumblr, Pinterest, Snap chat, pokemon go and so on. You can upgrade to most popular plan $140 monthly at $1.4 per proxy with a 1GB network, Virgin IPs, 100 concurrent threads, Multiple subnets & IP class.

Conclusion
At Storm Proxies, premium proxies are 100% risk-free.  All Support email was replied within 24 hours.