Every photographer learns the technical and professional skills to become a professional photographer. An ideal platform for learning complete photography skills is required for a learner. Pro Edu offers a variety of tutorials for complete photography and photoshops with retouching tools.
Click Here To Visit Pro Edu
Pro Edu is the online platform for learning professional photography with various modern and technological skills. It has a huge variety of courses available for complete specialization in photography. More details about the photography learning courses will be available in this article.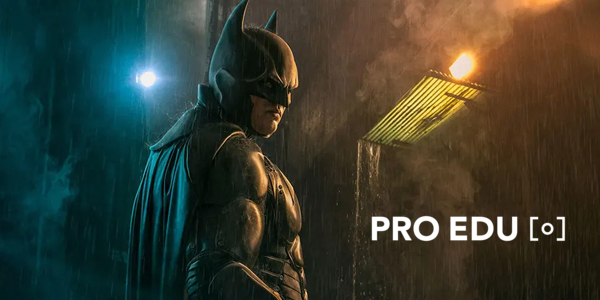 Why choose Pro Edu?
If you are thinking about choosing Pro Edu over other photography courses and tutorial providers, then one of the main reasons is that it has completely professional and business-oriented skills for learning complete photography and photoshop. Highly experienced and professional experts give all the tutorials. The plan gives unlimited access to all photography professors.
Plans and Courses at Pro Edu
Pro Edu provides various plans and courses for professional photography and photoshop learning
Advance Skin Workflow
Skin is one of the hardest textures to retouch as it has a variety of tones, luminosity, and color. Pro Edu offers an advanced skin workflow tutorial with a free PS plugin. It is a completely capture one pro and photoshop post production tutorial.
Luxe Portraiture
Luxe portraiture is the entire luxe portrait workflow taught by Jai Mayhew. She is an award-winning portrait and fashion photographer for luxury portrait experience. The tutor will give the entire process of the portrait session.
Cinematic Color Grading
Cinematic color grading is a completely retouching-focused course from Justin Lister. Color plays an important role in movies. In this tutorial, the tutor helps with the RAW processing, the story, clean up, and all the way to export.
Pricing at Pro Edu
Pro Edu provides a huge variety of photography and photoshop tutorials at affordable and discounted pricing plans. The Pro Edu plan for three months is available at $299, and the annual plan of Pro Edu is available at the discounted price of $399.20.
The 18-month pass of the Pro Edu plan was at $699 and is now available at the discounted price of $449.25. Advanced skin retouching workflow is available at just $149. Luxe portraiture and retouching with Jay Mayhew are available at the discounted price of $149. Real estate photography and retouching are at $79.
Conclusion
Pro Edu is the online platform for premium quality professional photography and photoshop tutorials. It has a huge variety of plans and tutorials available from various highly professional photographers and editors. All the lessons provided by the tutors are broken down into shorter videos for easy understanding of the viewer.