Everyone likes to take pictures of themselves and their loved ones. For taking a beautiful and quality image with perfect light and clarity, people can't carry a photobooth everywhere they go or can't find or go to the photobooth.
Click Here To Visit Photobooth Startup
To solve this problem, Photobooth Startup introduced its portable and easy-to-use photobooth and equipment. The founder Thomas Siegel has worked hard for years to invent an alternative to the bulky and heavy photobooth. Finally, his hard work took shape into the photobooth startup.
What Makes Photobooth Startup Special From All Other Brands?
Photobooth Startup is a startup that offers one of the best portable iPad photobooths for users. The photobooth is very easy to use and carries anywhere the users want.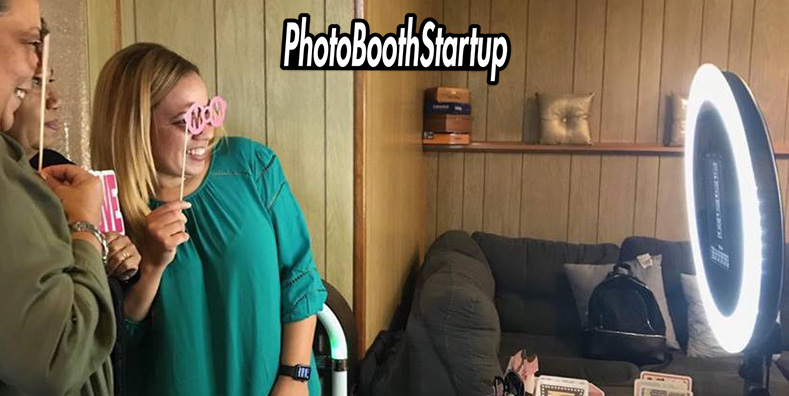 The special thing every user likes about this iPad photobooth is its convenience and affordability. All the other photobooths are valued over thousands of dollars, and the price of this portable iPad photobooth is quite affordable and appreciable.
The Products & Their Pricing Of Photobooth Startup
Vibe 2.0
The Vibe 2.0 iPad photobooth is made of metal. The product is easy and takes very less time to set up. No extra tools are required to set up the product. The store offers the product in an optional foam-lined travel case for easy carrying. The product comes with professional build quality and offers to change light colors from white to yellow daylight color balance. The head(light) can tilt 20 degrees front and back. The price of the product is $2,500, but users can get his product at a discount price of $1800.
Vibe Deluxe
The Vibe Deluxe is also made of metal with the professional build quality. This photobooth saves lots of space during photo taking and carrying it somewhere. The stand is expandable, and the head of the vibe deluxe is tiltable. It is very simple to use, just connect your iPad to the photobooth and turn your ipad into an amazing camera. The product price is $2500. But shoppers can get this product at $1500.
Vibe
The vibe is the first version of this photobooth. It is made of real heavy aluminum and steel for reliably strong. It comes with 18 degrees of tilt for desired camera angle. The base is perfectly made so that iPad can fit and take photos precisely. The actual price of the product is $1100. But, users can buy the product at $999.
Conclusion
Photobooth Startup is one of the best alternatives for traditional and dense photobooths. The traditional photobooths are pretty hard to carry to different places. Photobooth startups are easy to carry everywhere. Every day people are getting these portable photobooths and using them as one of the options to create content online. Along with the features, the product prices are quite affordable.