If you want to build meaningful conversations and increase productivity and efficiency, opt for Phone Burner. They strive to engage and support the clients and help salespeople be smarter, better organized, and more productive on the phone.
Click Here To Visit Phone Burner
The company offers dialer software that makes outreach more profitable and drives four times more appointments, touchpoints, closed deals, and calls. They help simplify your remote sales process with good call reliability and stress-free outreach. The experts offer friendly support, and the prices are also affordable.
Why Should You Choose Phone Burner?
Phone Burner helps increase outbound sales productivity and performance, combines power dialing with contact management, email tracking, and smart lead distribution, and helps drive dramatic sales growth.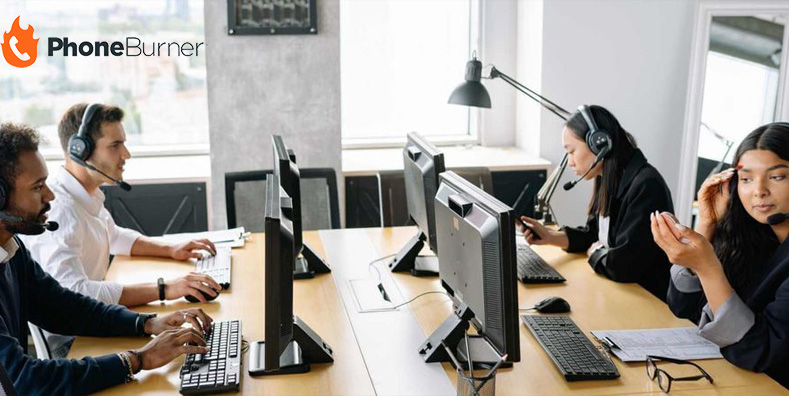 It includes one-touch email tracking, advanced lead filtering, smart lead distribution, and more. They help streamline repetitive and time-consuming tasks to maximize the quality and quantity of live conversations.
Plans And Pricing Offered By Phone Burner
Standard Plan – The Standard is simply an outstanding outbound plan, and the price for annually is $124/month, and for monthly, it is $149/month. It offers a powerful dialer with CRM solutions. Some features are unlimited dailing minutes, voicemail drop, Email sending, tracking call tracking and analysis, 30-day call recording storage, and more. The experts offer great support, and you can benefit if you choose an annual plan.
Professional Plan – The professional plan is the best value plan with greater flexibility and efficiency, and you can get all the features included in the Standard Plan. This plan offers Connect via softphone, Open API, Live Call Monitoring, Live Call Coaching, 90-day call recording storage, and more. The price for annually is $149/month, and for monthly, it is $179/month.
PremiumPlan – The Phone Burner offers the Premium plan, which offers exceptional support and every feature offered in the Professional plan. The price for annually is $166/month, and for monthly, it is $199/month. Some features are dedicated inbound numbers, SMS text messaging, Priority phone support, five times contact imports, unlimited call recording storage, and more.
Conclusion
The Phone Burner helps build better conversions and conversions from anywhere where you can easily adapt and frequently use this platform as it offers quality conversations. It offers delay-free connections, with smarter lead selection, and gets four times faster conversations. It handles time-consuming tasks, automates the post-call process, and moves right to the next call. The experts also offer great support when needed, and the plans' prices are affordable.