PaperLike is here to make a difference and does writing, sketching and annotating on the iPad with the apple pencil. When tapping, swiping, typing with fingers there are virtually no smudge or grease stripes, and also there is no glare or reflection recommendable by the users as it helps to avoid finger marks and reflection, and gives paper-like experience. Good instruction video for applying the paperlike is also available on the website. Sketching and writing feel like it has little resistance.
The paperlike makes the iPad screen behave similarly to which is designed specifically for drawing. It reduces glare on iPad significantly, which makes writing under an intense light easy to eyes. It will make the letters less sharp. Paperlike makes sure that the handwriting is the same as that on actual paper. PaperLike review on the product by the existing users are given on the website which helps in maintaining clearness in the business and motivate new users to buy the product online.
Why PaperLike?
Paperlike has been optimized for maximum precision and control. Users who like taking notes and illustrating, paperlike is the best for them. The product comes with free shipping and easy returns and also give excellent money-back guarantee to its users. Also, it provides customer service which is available for 24/7. While using paperlike one can look at the neatness of handwriting and Drawing on the PaperLike feels nice, the friction on it gives the user better control of your strokes compared to the natural feeling of plastic on the glass.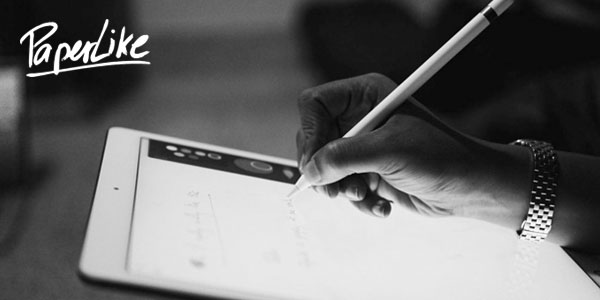 With the paperlike one can execute almost everything on iPad.The texture of the paperlike works beautifully with the nip on the Apple Pencil. The product is believed to be way beyond the well-designed product. Apple Pencil doesn't slip or skid mid-stroke anymore. The surface has enough tooth that it feels just like paper, not like smooth glass. It also has the extra benefit of freeing the movement of hand when it rests on or touches the surface. It is an essential addition for any designer hoping to use the iPad as a professional design tool. PaperLike with dust absorbers makes the application more comfortable, and get those annoying specs of dust out of the way, much less screen distortion than other protectors.
List of Products
Paperlike for iPad – Two-Pack includes a product which comes in different sizes
12.9-inch Pro (With Home-Button)

10.5-inch Pro

NEW 11-Inch 2018 iPad Pro

NEW 12.9-inch 2018 iPad Pro (Without Home Button)

9.7-inch Pro and iPad 2018
The product comes with PaperLike screen protectors, wet & dry screen wipes, dust absorber & guide-sticker kits Instruction sheet. The product also has no glare or reflection. This product is highly recommendable to users who are interested in sketching or writing on the iPad.