Web hosting is important for the development and maintenance of the website. A proper web hosting service is required for every eCommerce website to enhance its functionality. Netcetera is an online hosting provider that offers fast and effective hosting services.
Netcetera provides online hosting services with powerful and flexible VPS. It is the one-stop solution for complete web hosting needs. All the services provided by Netcetera are highly fast and effective for complete business growth. Netcetera provides personalized and flexible solutions for a reliable industry reputation. More details about the web hosting services will be available in this article.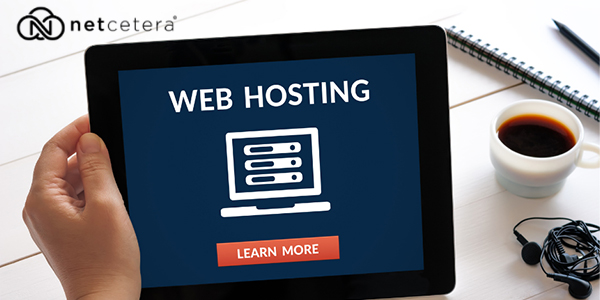 Why choose Netcetera?
You should choose Netcetera over other web hosting service providers because it is one of the leading web hosting service providers with fast and secure hosting. Netcetera has a huge variety of services available for complete business management. Only Netcetera has auditable international standard information security management certification.
Products at Netcetera
Netcetera provides a variety of easy and flexible hosting services like domain listing, email hosting, website builder, marketing and SEO tools, and many more
Domain Registration
Netcetera domains provide fast and secure domain registration services. All the domains include free site builder, DNS, email and web formatting, and many more. It offers an easy-to-use control panel with immediate registration.
Email Hosting
Email hosting offers unlimited email accounts and advanced Netcetera webmail in the package. It includes mailbox forwarding and unlimited autoresponders for a completely reliable customer experience.
Website Builder
Netcetera provides website building services also with easy-to-use drag and drop. The package includes email accounts, quality templates, and Google Analytics integration. It has marketing and SEO tools to improve website traffic and grow business.
Cloud Hosting
Netcetera provides fast, secure, and affordable cloud hosting services. It includes a Plesk control panel that helps in managing all the domains and databases. Netcetera cloud offers a premium quality network with always high availability.
Pricing at Netcetera
Netcetera has a huge variety of web hosting services at affordable and discounted packages. You can save 20% and avail free domain on all annual hosting plans .Com domain extension is available at the discounted price of £8.30 and .org at £6.91.
Professional email hosting is available at just £5.29 per month. Cloud hosting business plan is available at £6.99 per month. Joomla app hosting plan is at just £9.99 per month. Managed wordpress plan for the business is available at £160 per month. VPN subscription for secure browsing is at just £56.51 annually with 40% savings.
Conclusion
Netcetera is the most powerful and reliable web hosting service provider with various extensions and a wide range of additional services. All the services are affordable and flexible for complete business growth. It has various hosting packages like cloud hosting, app hosting, eCommerce hosting, and many more.